Introducing…
BolderLife Festival's First Ever Student Outreach Program
The Festival's Student Outreach Program shares the same mission as the BolderLife Foundation: to cultivate personal, community and global transformation through innovative educational programming that employs the arts to raise awareness about relevant topics. We are committed to offering a variety of educational programs, for both the local and global community, that meet society's current needs while empowering future generations to drive change towards improved ways of living and communicating.
2012 Program Schedule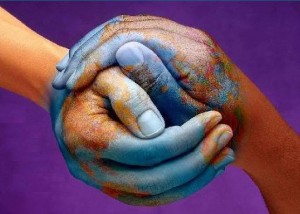 9:00AM Fambul Tok- Feature Film
10:30AM Peace Shorts- 7 short films
11:45AM Lunch and Peace Panel
12:45PM Dave- Feature Film
2:15PM Program Ends
Wednesday, September 19th- 61 seats remaining
Thursday, September 20th- 185 seats remaining
Pricing: $35/person
*Reduced Student Pricing: $20/person
(chaperones are FREE, one per each group of 15 students)
*Recommended ages: high school and above

Email Dawn at dawn@bolderlifefestival.com for reservations.
About The Feature Films…
Fambul Tok: A Documentary Film About the Power of Forgiveness
Victims and perpetrators of Sierra Leone's brutal civil war come together for the first time in an unprecedented program of tradition-based truth-telling and forgiveness ceremonies. Through reviving their ancient practice of fambul tok (family talk), Sierra Leoneans are building sustainable peace at the grass-roots level – succeeding where the international community's post-conflict efforts failed. Filled with lessons for the West, this film explores the depths of a culture that believes that true justice lies in redemption and healing for individuals – and that forgiveness is the surest path to restoring dignity and building strong communities. (See the list of awards on the 2012 Films tab)
Dave
An unlikely mentor uses basketball to shepherd an intellectually disabled teen and in turn becomes led himself into reconciliation with his estranged father. 'Coach D' Adam Donyes and Big Dave 'Diesel' Sterling, were an unlikely pair that were strangely brought together and significantly affected each others lives in ways that were seemingly impossible – serving as 'bridges' for each other in reconciling with their respective fathers who had abandoned each of them long ago.
About The Short Films…
Distance
Everything about Distance started from my own experience. It's about me, my brother, and my father. The relationship between my brother and my father has been always terrible. They never communicated and the worst part was that they never ever tried to understand each other. I wanted to talk about this in a slightly humorous way. From the start of the movie, the father and the son do not understand each other's sentiments while they are watching television. The father has a hard time figuring out why his son is laughing and the son has the same confusion concerning his father's crying. However, at the very end of the film, they find something that interests both of them together and start to gather up better.
Grave Digging
Grave Digging is a reflection on the present circumstances surrounding conflict and the glipse of humanity in which we find ourselves.
In the Presence of Absence
This film examines perceptions and ideas of the "other". This is explored as two girls meet in the space that divides them.
Movement
Movement shows two dancers from opposing communities express their pain through movement.
Spectrum
Spectrum follows the life of a newspaper delivery man. In this film, the man discovers the significance of expanding one's perspective.
Through a Glass, Darkly
Through a Glass, Darkly brings together two women. In this film they are brought together by their own story, a reflection of grief and death that surrounds them.
Birth of a White Boy
This film follows a man by the name of Jonathon who is torn by thoughts of revenge or reconciliation as he prepares to give the best man toast at his father's wedding reception. The film highlights important issues such as racism, forgiveness, childhood, and adulthood. As we follow Jonathon on his short journey during his father's wedding we learn that there is more than just meets the eye.