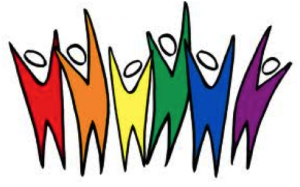 Allies in Diversity – Being the Change
So What: All people deserve to live 100%!
Now What: What can YOU do at YOUR school to Be the Change?
Allies in Diversity is a Gay Straight Alliance (GSA) at Manhattan Middle School, in Boulder, CO. We have over 100 students who celebrate everyone, including LGBTQ students.
Mission Statement
Allies supports all people regardless of race, gender, sexual orientation and/or ability. We do not tolerate our differences, we CELEBRATE them.
Event Information
SIE Film Center – 2510 E. Colfax Avenue Denver, CO 80206
Saturday, December 7th, 2013 – 12:30pm, following the screening "Valentine Road"
Ticket Price: Free
Speaker – Barb Miller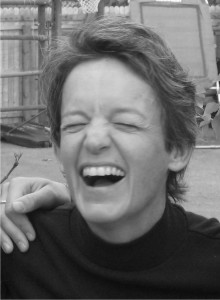 Barb Miller (Allies in Diversity Sponsor, Manhattan Middle School) Barb created the Allies in Diversity GSA (Gay Straight Alliance) in 2010 as a Call to Action. Nationally, five teenage students had recently taken their own lives, due to anti-gay bullying. Allies was the first middle school GSA to be formed in the Boulder Valley School District. Allies started with 12 students and in three short years, has grown to over 100 members. Barb has been honored to receive the following awards: 2011 One Colorado Educator of the Year Award, 2013 Boulder County Public Health Awards, 2013 Out Boulder's Clela Rorex Allies in Action Award
Speaker – Tracy Stegall
Tracy Stegall is the Principal at Birch Elementary in the Boulder Valley School District and a founding member of Sound Circle, a women's a cappella group that is part of the Gay and Lesbian Association of Choruses.  As a graduate of The Colorado College and the University of Colorado at Denver, Tracy has also been the Co-Director of the Denver Writing Project, the Assistant Principal at Monarch K-8, a sixth grade language arts and reading teacher, a camp counselor, and an adolescent who believed that she was the only person who identified as a lesbian in her high school.  She is featured in the film 100% Myself and is proud to work in a school district that includes sexual orientation, gender identity, and gender expression in its non-discrimination policy.  Tracy lives in Lafayette, CO with her wife.