Teen suicide is a real and devastating reality in our world today and the experiences portrayed in Spijt! Regret! are far too common in communities all over the globe.  Join us in a panel discussion with individuals who both in their professions and personal experience have come to face and challenge this reality head on and, through their work and dedication, are facilitating change and inspiring others to do the same. Through critical, deep and action-oriented dialogue we can come together to build ever stronger communities.  Join us on this journey!
Event Information
SIE Film Center – 2510 E. Colfax Avenue Denver, CO 80206
Ticket Price: $13 for Film Program, Talk is Free
Panelist – Ken Wiig


Ken Wiig became an advocate for suicide prevention and awareness when he lost his 17-year old daughter to suicide in 2002. He has been on the board of directors for the Second Wind Fund since 2005. The mission of Second Wind Fund is to decrease the incidence of suicide in children and youth by removing the financial and social barriers to treatment. He also is a facilitator for a Heartbeat, Survivors of Suicide support group in Wheat Ridge. Ken has spoken to community organizations, college classes, faith communities, city councils, school boards, and on radio and television advocating two simple requests: 1) It has to be ok to ask for help, & 2) when someone has the courage to ask for help, the help must be available. Ken is a consultant in the financial services industry.
Panelist – Jess Stohlmann Rainey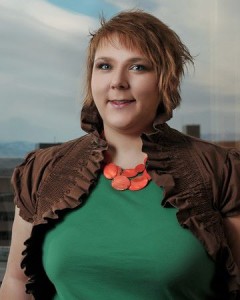 Jess has spent her career in youth development and advocacy. She currently works at the Carson J Spencer Foundation as a program director, scaling and implementing a soon-to-be-national youth suicide prevention and social entrepreneurship program. Prior to working in innovations in suicide prevention, she m
The Carson J Spencer Foundation uses innovation to create a world where leaders and communities are committed to sustaining a passion for living. We imagine a world where people no longer have to suffer in silence, but can reach out and get the help they need, and the help is given compassionately. The Carson J Spencer Foundation was established in 2005 to preserve the memory of Carson J. Spencer, who took his life after a difficult battle with bipolar disorder on December 7, 2004. Through the continuing legacy of this foundation, we hope to honor the man that brought so much good into the world by helping others.anaged a campus sexual assault and domestic violence advocacy program and an LGBT youth center's programs. Her work focuses on: designing and scaling the impact of programs; leveraging skills and empowering leaders to improve the quality of life for under-represented groups; and advocating for social and political change where we work, learn, and play. In her free time, Jess is actively involved in YNPN, the Denver Metro Chamber of Commerce, the Colorado Women's Chamber, and a number progressive advocacy organizations.
Panelist – Ellen Kelty MA, NCSP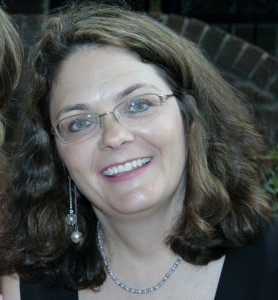 Ellen Kelty, MA, NCSP is Supervisor for Special Education Assessment Services, Mental & Assessment in the Denver Public Schools. She is a Nationally Accredited School Suicide Prevention Expert and coordinates the district's suicide prevention and assessment efforts. She is on the board of directors for the Second Wind Fund and the Advisory Board of Colorado School Safety Resource Center. She is passionate about using culturally responsive  practice to eliminate suicide risk and bullying. She has  spoken on suicide prevention and bully prevention  at CSSP,  CDE, DPS, Adams 14, UCD, UNC, SPCC and SWFMD.  She has also been featured in media stories on suicide prevention for TV, radio and training purposes.