Following the film Change – The Life Particle Effect, Dahn Yoga and Change Your Energy is offering a session that will offer exercises to open energy channels, a magnetic meditation, and Ilchi Chakra tattoo light healing.

Dahn Yoga is a national leader in health and wellness. We offer classes in yoga, tai chi, meditation, and other mind-body training programs based on traditional Korean healing philosophy and East Asian energy principles. Dahn Yoga's holistic methods have been offered in the United States through corporate, affiliate, and franchise locations, as well as in community-based classes, for nearly 20 years. Dahn Yoga has been in the Colorado Region for over 10 years with a total of 6 centers and franchises across the Denver Metro Area. Dahn Yoga is committed to helping practitioners create energetic, balanced, and healthy lives and inspire them to make positive contributions to their communities.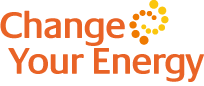 ChangeYourEnergy.com's mission is to support and inspire positive life changes, on all levels, everywhere on our planet. ChangeYourEnergy.com provides enriching live broadcasting and videos with guided meditations, exercises such as yoga, meditation and qigong and mindful living tips that anyone can use anytime, anywhere.
Event Information
SIE Film Center – 2510 E. Colfax Avenue Denver, CO 80206
Friday, December 6th, 2013 – 2:45pm following the film Change – The Life Particle Effect
Ticket Price: Free