Thriving in the face of challenge and adversity can be a real mixed bag of tricks that can even include withdrawing at first and then coming back out swinging! While some women seem to be born with more resilience, the good news is that we can all can learn how to boost our ability to cope, thrive and flourish when the going gets tough.
Please join us for a spirited conversation with a panel of self-defined, path-breaking women who have navigated through challenging personal and professional environments in the high profile entertainment and fashion industries and established themselves as successful professionals with fulfilling careers. Discussions will touch on the subjects of objectification and labeling vs. self definition, industry norms, race, ethnicity, sexual orientation, eating disorders, drug abuse, personal definitions of success and the full spectrum of activism (both intentional and default acts).
Come hear panel member's personal stories as inspiration and join in an open dialogue about your own experiences in navigating your way through challenging environments.
Event Information
SIE Film Center – 2510 E. Colfax Avenue Denver, CO 80206
Friday, December 6th, 2013 – 8:30pm
Ticket Price: $20 all admissions – tickets will be available for purchase 2 weeks before the event or by calling the BolderLife line 303.818.4645
Panelist – Jessica Clark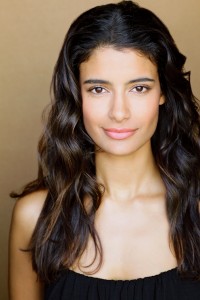 Jessica Clark grew up in London. At 16, she won a national modeling competition, and signed with Models 1. Jessica has worked with such notable clients as Hermes, Redken, and L'Oreal. She has also appeared in magazines such as Vogue, Elle, Marie Claire and Jalouse. She walks the runway for designers such as Hermes, Bottega Venetta and Matthew Williamson.

While living in NYC Jessica had trained as an actress and in 2011 relocated to LA where she has had success in TV and Independent film. She had a central role in feature film A Perfect Ending. She plays the fictional vampire goddess Lilith in True Blood.
Panelist – Rose Garcia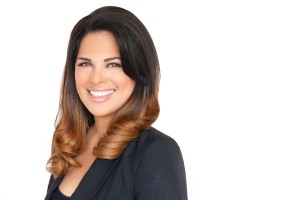 Rose Garcia starred in Season One of the docu-series "The Real L Word" and remains a guest on this show to this day. Rose makes public appearances for not for profit causes near to her heart or as a special guest at various social functions.
Alongside her commitment to her career and tremendous work ethic, Rose is a pillar of strength to her family, remaining steadfastly beside them during times of crisis and managing critical matters when called upon.  Family is her cornerstone as are her friends who are close to her heart.  The love of community and bridging awareness of the plights and needs in the LGBT community is also a cause which Rose is humbly devoted.  She is currently working on various PSA announcements, including one for the Gay Straight Alliance.  As a lesbian working in a competitive and all too often bigoted world, Rose stands proudly for who she is and evokes others to believe in themselves and move ahead with confidence.
Panelist – Erin Kelly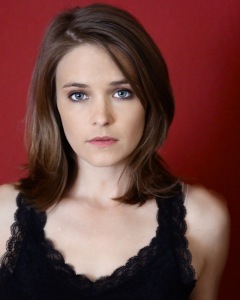 The Artistic Director of the BolderLife Festival, Erin Kelly is a visionary with the unique ability to connect with the human condition and to develop programming which defines the meaning of this unique experience.  Erin's extensive knowledge in and of the film and production industry started in 2003 when she became a founding member of The Ruskin Group Theatre in Santa Monica, CA. While there, Erin co-created and produced the critically acclaimed LA Cafe Plays. Also in 2003, Erin began work as an actress in commercials and short films. Her first feature film, Loving Annabelle, has become a top-selling cult film that explores the complexity and controversy of love and struggle between two women.  Since then, she has served as a producer and actor for a variety of independent films, network TV shows and web series.  In January 2009, Erin launched her own production company, Rock Rose Entertainment LLC.  Erin's latest endeavour, iLEAP. is a coaching/consulting organization that aims to inspire leadership, empowerment, authenticity and passion into the lives of individuals and groups around the world.
Host – Jessica Lawless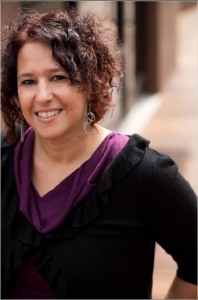 Jessica Lawless is an educator, mentor, writer, artist.
Jessica co-founded and co-created a grassroots self-defense organization as a community response to the awful experience of losing a friend to rape and murder in Seattle Washington in 1993.
Jessica has developed programs and led groups for women and girls experiencing domestic violence, for partners and families of transgender folks, for first generation college students, for homeless youth, and for artists, writers, educators, community organizers, and folks interested in both social justice issues and personal growth. She has mentored LGBTQ youth and adults in building healthy relationships, feeling at ease with one's sexual orientation and gender identity, and decisions about higher education pursuits. I have led workshops on diversity and inclusion in social justice movements and worked as a coach with individual artists.
Originally from Chicago, Jessica spent the 90's in Seattle, the early '00's in Los Angeles and now lives in Santa Fe, NM where she teachs Gender and Media Studies at the Santa Fe Community College.