Transforming Loss – Grief/Loss Panel

Grief can be amongst the most challenging emotions that we experience in a lifetime. What we each choose to do with our grief varies, but many often find comfort in sharing their stories. We each create a unique path on our road to recovery, whether it be an inner, private process, or manifested through the mediums of film, storytelling, writing, art or therapy for example.
Please join us for an intimate conversation with a panel of three women who experienced life altering losses, and found their own ways to transcend their grief. The discussion will explore grief, loss and the journey to overcoming tragedy.
Event Information
SIE Film Center – 2510 E. Colfax Avenue Denver, CO 80206
Ticket Price: $13 for Film Program, Talk is Free
Panelist – Judith Burdick, M.A., L.L.P.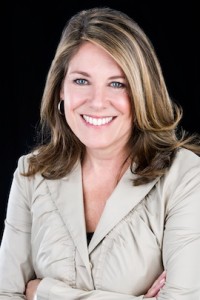 Judith Burdick, of Bloomfield, Michigan, is a highly-regarded licensed psychotherapist and documentary filmmaker. Her practice is dedicated to individuals with a wide range of emotional and psychological issues and focuses on providing individual and group therapy grief support. A grief survivor herself, Burdick began her journey in understanding grief and loss when, at age 31, with two small children, her husband of 10 years was killed in a scuba diving accident. She found herself alone, entirely overwhelmed and unprepared for what her life, and their lives, had suddenly become. Her film, "Transforming Loss" provides an authentic view of the transformation of six families who experienced heart-wrenching human loss and suffering. It then takes the viewer through the incredible transformation process of healing and embracing life once again.
Panelist – Denise Reed Livingston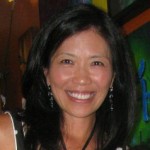 Denise Reed Livingston is a wife, mother, graphic designer/artist, philanthropist and survivor. On July 4th, 2003, she lost her two young sons and husband to a private plane crash.  Refusing to drown in sorrow, Denise chose to swim to survival.  As a way to honor her beloved, she founded the Wiley, Morgan and Parker Fund.  Since it's creation, Denise has helped over 15 families adopt from China and Ethiopia.  During this time of survival, she met an amazing man, Steve Livingston, who has been her rock ever since.  He made the dream of living a happy life after tremendous grief come true.  They are happily married and adopted their son, Gierma, from Ethiopia in 2009.  Together, they have done philanthropy work in an Ethiopian orphanage. Keeping a journal, then an art journal during her time of survival and discovery has transformed Denise into a budding artist.  Finding love again and art has given her the grounding to not only survive grief, but to live an amazing life.
Panelist – Carole Lindroos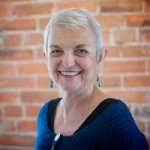 Carole Lindroos, MA LPC is a licensed professional counselor who has worked with bereaved individuals and couples since 1994. Carole trained at the Zen Hospice of San Francisco, worked as a hospice chaplain and bereavement counselor.  She is currently an adjunct faculty member at Naropa University and has a private practice in downtown Boulder. In 2008 she published her first book in order to share her personal journey of transforming her grief after the death of her 30 year old daughter Inga, "Grief Labyrinth: A Mother's Journey after the Death of Her Daughter". Carole is an avid Argentine Tango dancer, has four grandchildren and loves to travel.
Panelist – Jennifer Yarbro, M.A., L.P.C.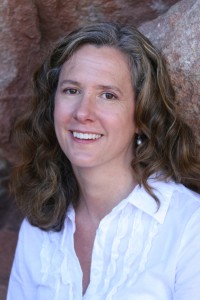 Jennifer Yarbro, MA, LPC has been working in the field of grief and loss for the past 12 years.  After receiving her masters degree in Transpersonal Counseling Psychology from Naropa University in 2002, Jennifer joined The Denver Hospice where she has held both clinical and leadership roles.  Jennifer incorporates mindfulness and expressive therapies into her work with grieving people, building on their natural resilience to navigate the intense pain of losing a loved one.  Jennifer also maintains a small private practice in the Denver area.