KEVIN CUNNINGHAM, John, Paradise Lost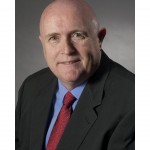 Kevin has performed in live productions such as Tony n' Tina's Wedding and The Dinner Detective, as well as independent films including Return of the Ghostbusters and The Gatekeeper. His unique accent is a blend of English, Scottish and Northern Irish, with influence from his years in Canada, and various parts of the USA. Acting & improv provide Kevin with a release from his IT career. He volunteers with his local police department and is a trainer in Community Emergency Planning & Terrorism Awareness. He promises that he won't quit his day job until there are more roles for big, bald Irishmen.
SAM GILSTRAP, Corry, Trayvon- Killing King's Dream
Sam Gilstrap is excited to be a part of this BLF project.  Sam feels very fortunate to have performed recently at Miners Alley (Night of The Iquana and The Pitmen Painters), The Edge Theatre (One Flew over the Cuckoo's Nest and Bengal Tiger at the Baghdad Zoo), Firehouse Theatre (Coronado and Cliffhanger), and finally the Germinal Stage (Amphitryon 38 and The Misanthrope).  Along the way, he has had the pleasure of working with some of the most amazing and talented people in theatre and he hopes to continue that career trend.  Thank you, Sheila, for your guidance and support, as always.  It's an honor to work with you.  Thank you cast and crew; it has been a pleasure.  And of course, thank you, Mommy.  Without your love, I wouldn't know the feeling that being on this stage gives me.  It's breathtaking.
KRISTIN KEATING, Jeanna, Mr. Fantastic
Kristin is a lifelong actor.  Having lived in NYC for 14 years, she trained at prestigious acting studios and was represented by Wilhelmina.  She appeared alongside Susan Lucci in All My Children, in Off-Broadway shows, in commercials, and films.  For four years, Kristin worked in Paris, runway modeling and acting in films that made the worldwide film festival circuit.  She has starred in an award-winning Colorado play, Best Christmas, and has appeared in numerous independent films, recently in soon-to-be-released Mind's Eye with Malcolm MacDowell and Dean Cain.  Check out several films in progress at www.kristinkeating.com.
JOE LAFOLLETTE, He, Heart and Soul
Joe LaFollette graduated from Denver School of the Arts (DSA) in 2007, and Emerson College in 2011, majoring in Theatre at both. He has also completed studies in Poetry and Dance, and studied Shakespeare for one month at the British American Dramatic Academy.  In 2007-08, he was awarded Outstanding Lead Actor in a Comedy or Drama by the National Youth Theatre Awards for his portrayal of Eugene in DSA's production of Brighton Beach Memoirs.  Since graduating college, he has performed with Evergreen Players, Lucky 20 Productions, Vintage Theatre, Visionbox, Mirror Image Arts, and Bovine Metropolis Theater.
LAURA LEE, She, Heart and Soul
Laura Lee is a writer, speaker and comedian.  You may have seen her perform stand up recently at the Denver Improv, the Voodoo Comedy Lounge or the 2013 Great American Comedy Festival.  When not on the comedy stage Laura works as a corporate speaker, print model, television host and reporter.  She is currently developing a film project to be in production next year.  Laura's performances draw from her past life as a corporate marketing executive, recent European and Australian travel experiences, raising four boys and her slightly above average accomplishments as an athlete. She has competed as a runner, triathlete, paddle-boarder, snowshoer and mountain biker.
CATHERINE MCGUIRE, Mary, Paradise Lost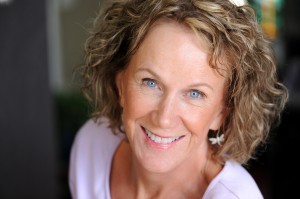 Catherine McGuire is a 4th generation Coloradan with a checkered past.  She has been performing on stage and screen for the last few years from New Mexico to Castle Rock.  She is very pleased to be working her way up north.  Some roles have been: Sawyer in Miracle on 31st Street, Gladys in Those Who Can't for the Nix Brothers' Amazon TV pilot, and Dr. Wally, psychotherapist for super heroes, in the 48 hour film project's The Dynamics Dysfunctional.  She would like to thank Pamela for picturing her as Mary and to Kevin for bringing Mary out. And, of course, to Sheila Ivy Traister for her faith and encouragement.  And Patrick for connection.  Please, if the doorbell rings, answer it.
MARC MORAN, Henry, Feng Shui Fever
Marc Moran has appeared in many productions in Colorado.  Among his favorite roles are James in The Collection, Teddy in The Homecoming, Oscar in The Little Foxes, and Dr. Cucrowicz in the award winning production of Suddenly Last Summer at the Germinal Stage Denver.  He also played Lord Capulet in the Vintage Theatre production of Romeo and Juliet and will soon be appearing in the Christmas Candle Burns at the Spark Theatre.
MARK OGLE, Harry, Mr. Fantastic
Mark Ogle has worked in the Denver area community theater as a playwright, director, producer, and actor since the early '80's, and has written over 30 plays. He most recently performed onstage as Lenny in his own one-act play, SPIRITUAL GARBAGE.
DAVID OAKELEY, Happy, Happy
David Oakeley has been professionally acting in Denver for 5 years! Most of his work consists of short films and television commercials. You may remember him in a Connect to Colorado Health spot, the guy on a horse holding a trophy and flowers? Yep, that's him! David is excited to be on the stage again!
BANJI OSINDERO, Wendall, Trayvon- Killing King's Dream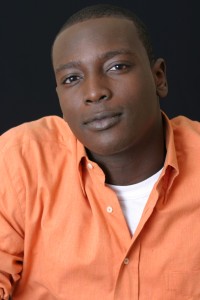 An alumni of The American Academy of the Dramatic Arts(NY), Banji Osindero would go on to perform in off-Broadway plays such as Something Outrageous, a play exploring Love, Sex, and Narcissism; Mae for Women of Color theater group and most recently Dream Babies for Raint theater group. A couple of appearances in commercials for Powerade and Demsen portable speakers, he recently moved to Denver this past year while working on the re-election campaign for Obama. Here he is enjoying the culture, music and art and is working hard to continue his career and make a home for himself in this wonderful city.
ARTIE RAY, Paul, Trayvon- Killing King's Dream
A theater major from San Francisco State University and graduate from AADA in NYC, Artie Ray transplanted from NYC where he did numerous film and stage productions over 10 years. Three years ago he moved to Denver and is excited to continue being part of the Denver acting community. Last seen in Denver Center Theater Company's production of The Three Musketeers, Artie Ray is excited to continue his acting craft with BLF and its mission. He dedicates this to Zoe, his blessed daughter.
JENNIFER SO, Trisha, Happy
Jennifer So graduated from the University of Northern Colorado with a Bachelors of Arts in Theatre Arts in 2010.  You may have seen her as Diana Barry in Anne of Green Gables, or as Rose Hsu in Vintage Theatre's production of The Joy Luck Club.  She currently is the News Director for Media Logic Radio in Fort Morgan, Colorado.  Jennifer is honored to be making her debut with BolderLife Festival, and embraces every opportunity she has to perform.  "Thank you to my family and friends for their continued support, and to the cast and crew of BolderLife Festival! This is a blast!"
CHRISTINE VITALE, Alice, Feng Shui Fever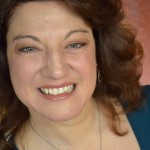 Christine has recently relocated from Colorado Springs and is excited to be a part of BLF and the Denver Metro theatre scene. Recently, she was Widow Corney in Oliver. She's appeared in Make Sure It's Me at the COS Fine Arts Center and in the FourPlay Festival at the Millibo Art Theatre. She is a founding member of the award winning Springs Ensemble Theatre and has acted with Theatreworks and SCTC in Pueblo. Christine is a regular with Dinner Detective. When not trotting the boards, Christine works for Englewood Recreation as the Youth Program Administrator. Thanks to Dawn for the audition notice and to Erich and Marc. Love to the 'rents.
MEGHAN WESCOMBE, Kyra, Happy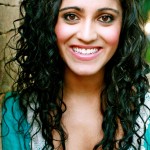 Meghan moved to Denver after graduating from Whitworth University with a Bachelors degree in Theatre Performance. She is a trained singer with experience as both a soloist and an ensemble member, and plays the flute as well. She is currently a bartender, but acts in local films and commercials through W-Talent agency and also portrays the Arabian Princess Jasmine for Wands&Wishes Occasions.
BENJAMIN MAKINEN, Musical Consultant, Trayvon- Killing King's Dream
Ben Makinen began working as a professional drummer in 1984 while a junior in high school. He started composing and producing records in 1994 while touring internationally with blues, rock, latin and jazz bands, in addition to performing on cruise ships and in Broadway shows. Ben has performed as a percussionist with the Central City Opera and the Colorado Symphony and has worked as a freelance drummer for many Colorado Front Range bands. Ben now writes music for film and continues to perform in live venues while overseeing music and film production projects for Bmakin Music ltd. www.benmakinen.com