PAMELA CUMING, Paradise Lost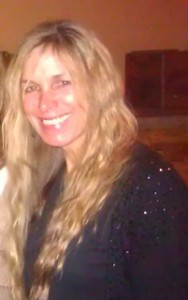 Pamela Cuming, director/writer/producer, is founder and owner of Angel Street Films LLC.  She is an award winning playwright for her play; "Jane & Mabel" in Los Angeles and a produced screenwriter and Sundance Alum for her theatrically released (Strand Releasing)  "Downloading Nancy" starring Maria Bello, Jason Patric and Rufus Sewel.  Her short film "The Rose Garden" has recently been picked up by Spiritual Circle Cinema and licensed by Gaiam TV.  Her documentary short; "Girls On Purpose" has recently received distribution by a NYC company.  She has been involved in the film and entertainment business for over twenty five years. Pamela's full-length play "Deer Season" ran Off Broadway in NYC at the 78th St Theatre.  She's directed numerous stage plays and short films and is currently directing a documentary entitled "Becoming Snow".  She resides in Longmont, CO.  Thank you to BolderLife.
DANIELLE LOMBARDO, Mr. Fantastic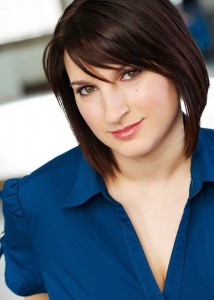 Danielle is proud to make her Denver directing debut with Bolder Life Festival! Her previous credits include dramaturging for Echo with Athena Project Festival and Straight Sitting with On The Edge.  She has also directed Stop Kiss, Wounds to the Face, and 4.48 Psychosis. Danielle has had the honor of assistant directing at the San Jose Repertory Theatre for the regional premiere of Black Pearl Sings! She is currently the Assistant Program Director for On Your Feet at The Edge Theatre.
AUTUMN MANN, Happy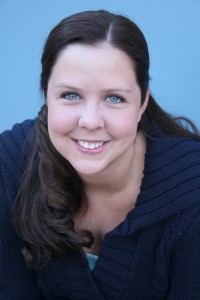 This will be Autumn's second year participating in the BolderLife Festival and her first year as a Director. As a graduate of the American Musical and Dramatic Academy of Los Angeles, her experience has taken her on many adventures. Some of her fondest memories are: performing Aladdin for hundreds of children, spending two seasons as a plus size model on the Lifetime Networks How to Look Good Naked, and staring as Charlie Brown in the lowest budget show ever, McMurdo Station, Antarctica. She is currently a member of Sweet Adeline's International and sings in a 150 women A Capella barbershop chorus. She is also currently working on crowd-funding a trip to Ireland in May to explore Haunted Castles. Boo! Autumn is very grateful to the BolderLife Festival for giving her the opportunity to take a stab at directing and is excited to expand her knowledge and pick up a few new skills.
BOYD MCCOLLUM, Heart and Soul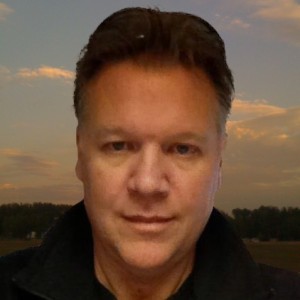 Boyd comes from a background of directing and writing for film and video, both narrative and documentary. His screenplay Wild Swan was a semi-finalist in the Nicholl Fellowships in Screenwriting Competition; and he was the Producer of Dr. Song: Medicine Woman of Eastern Tibet, a semi-finalist in the 2008 Moondance International Film Festival. With the BolderLife Festival, Boyd is returning to his first love: theatre. As a theatre director, Boyd studied under Joanne Gordon, Artistic Director of the California Repertory Company in Long Beach. He has directed 1-act plays including The Chalky White Substance by Tennessee Williams, as well as scene work ranging from Beckett's Waiting for Godot  to The Balcony by Jean Genet. Boyd is originally from Hawaii, but currently resides in Boulder … for now!
ERICH TOLL, Feng Shui Fever
A mild-mannered video producer by day, Erich morphs into a lunatic playwright and director by night. He's vehemently committed to comedy. When recently offered a lucrative Broadway drama, Erich rejected it with a cryptic one-word response: "Nyet!"  He's an award-winning writer, with dozens of plays and films produced. This is his third time directing for BolderLife, prompting him to do 52 consecutive backflips with his fellow simians.  Warm fuzzy love to Erin, Dawn and the entire BolderLife tribe.
SHEILA IVY TRAISTER, Trayvon- Killing King's Dream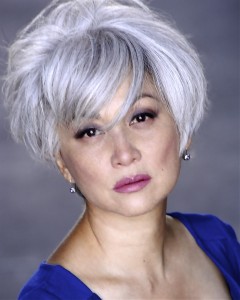 Sheila Ivy Traister is a working actor, director, writer and script consultant who also coaches actors, directors and writers.  She is currently in pre-production as the director and script consultant on two feature films and is directing or acting in several theater projects in Denver.  She's shared the big screen with the likes of Helen Mirren, Toby McGuire, Hillary Swank and Nathan Lane. 'Best Actress' awards include, 'Woman' in Sound of A Voice; 'Women' in The Blue Room and 'Martha' in Whose Afraid of Virginia Woolf?  Her current performance as Sah-Jin in TEA's, "99 Histories" is overwhelmingly well received.  Sheila is also the President of SAG-AFTRA for the Colorado Local and was instrumental in creating the acting department at the Colorado Film School in 1999.  "It's the creative process I love, whether I'm acting, directing, writing, coaching or collaborating with others in these endeavors.  To surrender to the moment while being completely transparent and vulnerable is both exhilarating and life affirming."