GEORGE J. BRYJAK, Heart and Soul

George J. Bryjak taught sociology at the University of San Diego for 24 years before moving to the Adirondack Park region of New York State with his wife, Diane. He is the co-author of four sociology textbooks and numerous scholarly articles. His one-act plays have been performed in New York, Buffalo, Los Angeles, Chicago, Pittsburgh, and Houston. His book, The Power of the Dark Goddess and Other Stories, was published by Myopic Moose Press.
AMY CUOMO, Happy
Amy Cuomo is a Professor at the University of West Georgia where she directs plays and teaches classes such as Theatre Appreciation, Theatre History, Screenwriting and Film History.  Her short plays have been produced in theatre festivals in New Mexico, New York and Colorado Springs.  Her play, Happy was a finalist for the Heideman Award.
KEVIN JONES, Mr. Fantastic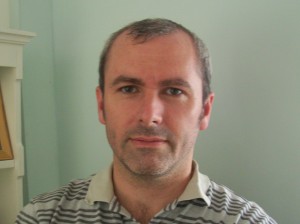 Kevin Jones is a twice Bafta Cymru nominated drama editor with seven years experience. His 2009 short film The Cornet Player was nominated for best short drama at the Celtic Media Festival. He has also written (Family Picnic) and directed (The Trouble With Gran) for BBC Wales, as part of the It's My Shout Short Film Scheme. He has directed seven documentaries, most recently The Llanelli Riots (2011) for BBC Wales.  Kevin's first play, Exploding Maggie, was selected for the 2012 BolderLife Festival. Since then, he has gone on to have more short plays performed in London, Dublin, New York, Oregon, Connecticut and Hawaii.  He lives in Wales.
JEFFREY NEUMAN, Paradise Lost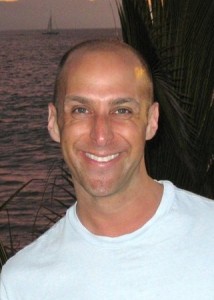 Jeffrey Neuman is an award-winning playwright whose work has appeared at theaters and festivals across the United States and United Kingdom. His plays have been recognized by The Actors Theatre of Louisville, Emerging Artists Theatre Company, Edinburgh Fringe, and the Samuel French Off Off Broadway Festival, among others. He is a Heideman Award finalist, the co-founder of Denver's Rough Draught Playwrights and a proud member of the Dramatists Guild of America. www.theaterbyjeff.com.
STEVEN SCHENCK, Trayvon- Killing King's Dream
Steven Schenck has established himself as an author and lecturer of controversial subjects from race, politics, theology and gender. Our new daughter will grow up in a world that is getting smaller every day, my hope is that my writing becomes a catalyst for conversations and reflection as we move forward into a courageous world without hate or fear where our children are all loved, respected and honored.
NICOLETTE VAJTAY, Feng Shui Fever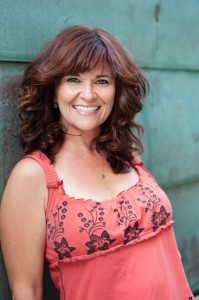 After graduating the ART's Advanced Theatre Training at Harvard University, Nicolette performed as an actress regionally for over fifteen years.  She officially started writing and directing in 2003 and while a proud member of Equity, she rarely takes the stage as a performer these days.  She studied Advanced Playwriting under Leon Martel at UCLA Extension School and with Terry Dodd at the Lighthouse in Denver, where she now calls home. Her writing is deeply influenced by her spiritual curiosity of this thing called life, and on the other hand, she'll also write about serial killers, hating Paris or the ancient practice of Feng Shui just to keep it all in balance.  Nicolette is currently developing her fourteenth play, some long, some very short, and after each play she wonders if she'll ever write another original word.  She is a multiple award-winning playwright and has been produced in Los Angeles, several places in Colorado, and looks forward to her debut in NYC (someday).  inspiredlivinginc.com