Receive and Give: Circle of unconditional Love
Did you ever experience this? You meet a person for some reason and after a few seconds you realize this human being is going to change your whole life. It doesn't really matter if you will ever meet this person again. It doesn't matter what exactly you are doing or saying while you are sharing this meeting. The only thing that counts is that you are interacting with this person on a level that touches your souls. You are receiving and you are giving. And you know for sure that you will never forget this moment, this person, this feeling. You feel that you grow you become stronger, wiser and richer. Suddenly you simply understand. You have answers to questions which you didn't dare to ask before.  And you get a warm feeling of happiness and satisfaction without losing your curiosity and your hunger for more. You have this strong feeling of wanting to give all of your strength, your wisdom and more of your love.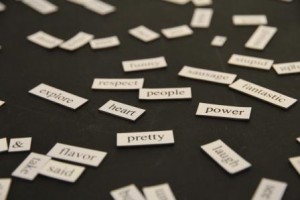 Your irrepressible will to share and give without expecting to receive… these experience guides you to other more outstanding human beings and unforgettable moments. This is a circle of unconditional love between confident, sensitive and passionate human beings. You own this strong and confident certainty that you don't need to explain what and why you feel what you feel. You just enjoy!
"The essence of all beautiful art, all great art, is gratitude."

Friedrich Nietzsche
An unmatched possibility to experience all these moments and to meet many of very special people is at the BolderLife Festival: Benjamin Tarasewicz is a gifted young speaker with high-functioning autism. Denise Reed Livingston survived the loss of her two young sons and husband to a private plane crash. Craig Zablocki is one of the best prepared humorous motivational speakers. Mark Andreas has written 62 stories about creative and compassionate ways out of conflict. Rose Garcia, Jessica Clark and Artistic Director Erin Kelly are three self-defined, path-breaking women who have navigated through challenging personal and professional environments in the high profile entertainment and fashion industries and established themselves as successful professionals with fulfilling careers.
Don't miss this life-changing, inspiring and fulfilling event!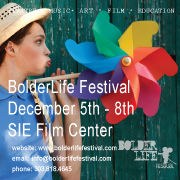 Join us at BolderLife Festival 2013!
written by Verena Toth
(Blogmaster)