ERICA YOUNG, Rachel, Superhero/Woman 2, The Last Waltz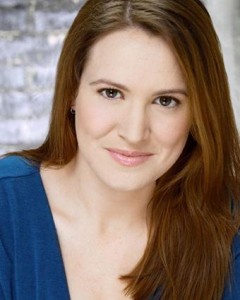 Erica moved to Boulder five years ago from NYC and never looked back.  As a part of the film and theatre community in the Denver area, she has had leading and supporting roles in numerous local films, and has been seen on stage most recently with Theater Company of Lafayette's production of Dead Man's Cell Phoneplaying Jean.  Other local stage credits include multiple characters in Boulder Ensemble Theater Company's production of The Other Place, Jenny in The Shape of Things, and Gertrude in An Ideal Husband.  She spends her days as an internet junkie doing graphic design, web design & development, and learning all of the things.  To find out more about her roles in the community or to hire her genius polymath dragon skillz, visit www.ericayoung.com
JOE ILLINGWORTH, Leonard, Superhero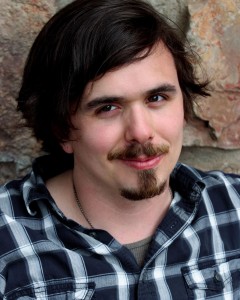 Joe is delighted to hit the stage in Denver after a three year hiatus. Though his background is primarily in classical theatre, he was most recently seen in the Theatre Company of Lafayette's production of Dead Man's Cell Phone. Other roles include Lord Darlington in Lady Windermere's Fan, Romeo in Romeo and Juliet, and as the director of Upstart Crow's production of Harvey. He enjoys dancing lindy and drag blues, and arguing politics on the Facebook.
TRESHA FARRIS, Melody, How Leaving came to me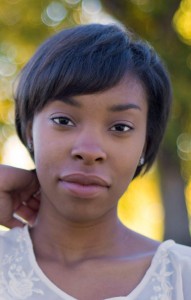 Tresha Farris is excited and honored to be part of the BolderLife Festival. This is Tresha's first performance at BolderLife. She has been doing theatre and film for the past six years. Her experiences include musical theatre in Florida and a series of short films for Colorado Film School. Tresha is extremely thankful and honored to all the supportive and inspiring mentors at Denver Center for Performing Arts Academy. She would also like to thank her family for their love and support.
RACHEL RICCA, Lily, Transformation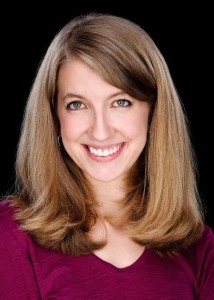 Rachel is thrilled to be a part of the BolderLife Festival!  Rachel has performed with the Ann Arbor Civic Theater in Michigan, the Theater Company of Lafayette, and the Longmont Theatre Company, where she was recently seen as Tansy McGinnis in The Nerd.  Other favorite productions include Follies, The Complete Works of Shakespeare (Abridged), and A…My Name Will Always Be Alice.  She is also a founding ensemble actor with Bolder Acts 24-Hour Theatre.  When she is not onstage, Rachel works as a speech-language pathologist at an elementary school in Longmont.  Thanks to Winnie and Deborah for this unique opportunity.

BETSEY CASSELL, Kathy, Transformation
Betsey Cassell, actor, singer, dancer, director and writer is excited to work with BolderLife on this project. Her professional acting life has taken her to many cities including: New York, Chicago, Seattle, Los Angeles, San Francisco, Berkeley, London and now Denver. Favorite roles include: Nurse in ROMEO & JULIET, Kate in BROADWAY BOUND, Miss Hannigan U/S in a National Tour of ANNIE, Rosemary in PICNIC, and Candy Starr in ONE FLEW OVER THE CUCKOO'S NEST w/ Leonard Nimoy. She performs regularly w/ the Jazz Duo "Still On The Planet" in the Denver Metro area.
Renee Legatt, Nina, Transformation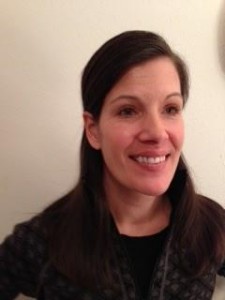 Renee is thrilled to be working with Boulder Life Festival for the first time and would like to thank everyone for all of the tremendous effort they have put in. She is currently a student with Actor's Menu 5280 and is so grateful for the positive energy and encouragement of her coach and classmates. Favorite roles include Dr. Martha Livingston in Chatham Drama Guild's production of Agnes of God, Abigail Williams in The Gateway Players production of The Crucible, and Harold Gorringe in Black Comedy. She wishes to thank Winnie and Betsey for this great opportunity and her friends and husband for their love and support.
MARU GARCIA, Shirley, Shirley vs. Squirrels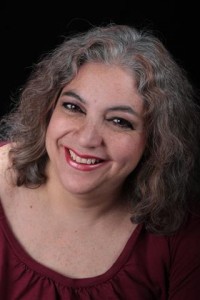 Maru Garcia has been involved in Theater for over 30 years now. During her career, she has acted and directed in more than 80 plays both in Mexico and the United States. She has also been involved in movies and T.V.
JASON KELLY, Jonathan,  Shirley vs. Squirrels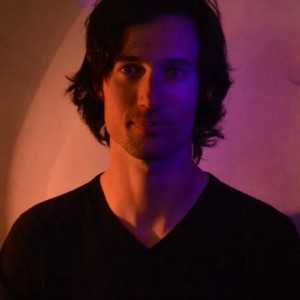 Jason Kelly is a multi-talented actor/singer/musician.  His career in the theater arts began when he graduated from Tara Performing Arts in Boulder, CO.  For 2005/2006, he attended The University of the Arts in Philadelphia, PA for a BFA in music theater.  In of 2006, he transferred back to Boulder, and continued his BFA studies in performance at Naropa University.  In 2007,  he entered private intensive studies in classical voice with singer,  Dana Vachharajani.  He performed in the chorus for Man of La Mancha and South Pacific with Colorado Light Opera at Colorado University. In 2008 he was approached by an independent music label out of Denver, Touch Thru Glass Productions,  to record and co-write a full pop-rock-opera album.  After completing a self titled EP with Touch Thru Glass Productions, he went to Kansas City to record a demo with independent rock producer Erik Adams.  In 2009 he founded and fronted rock band, Rain on Fire, with musician friend Shevek Major-Peers.  After a year, the band broke up and Jason founded Born By Starlight  with songwriter and VibeTheory producer, Amy McGinnis.  While finishing recording their album, Jason has co-founded his 3rd band, Signs and Signals.
NIKKI CIMINO, Chloe, Shirley vs. Squirrels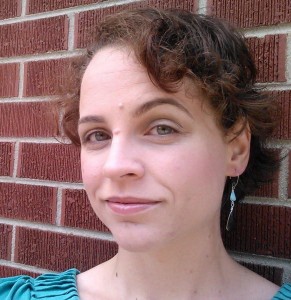 Nikki Cimino was a well-known community theatre actress in her hometown of Baltimore, Maryland who moved to Denver in 2011 with her husband and cat. Her debut play in the Mile High City was Goodness Gracious! Productions' "It's A Wonderful Life: A Radio Play" during Christmas season 2012. She took some time off to get married and buy a house, but recently returned in a staged reading festival at Crossroads Theatre in August 2014. Now she is pleased to join the BolderLife Festival in "Shirley & the Squirrels." It's a great, funny, and poignant play, and she would like to thank everyone involved in its production for bringing it to life.
LINDSEY KYKER, Adele, Taking Up Space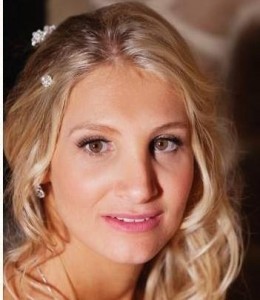 Lindsey is thrilled to be making her debut with BFL. She couldn't do any of this without the help of her wonderful loving family and friends. Other productions she has been in are "West side story", "The Importance of Being Earnest", "The Vagina Monologues", and a few sets of standup comedy at the legendary Comedy Works, in Denver. She would like to thank the Director, Andrew Novell for giving her a chance to shine, as well as my other cast mate Brent Podosek. Extra thanks to my loving husband, Travis Kyker; as well as my friends and family for always being on my side.
BRENT PODOSEK, Will, Taking Up Space
Brent Podosek is delighted to have met Andrew Novell and the BolderLife Festival. Brent performs standup comedy weekly in Denver. He will also be seen this fall in a commercial for the Air Force Academy, The Food Network's show Mystery Diners, and CBS Channel 4. Brent enjoys acting for film and TV and is thrilled to be back on stage acting for a Bolder Life! www.brentisfunny.com has more on Brent.
ELLEN RANSON, Barb, The Lilac Ticket
Ellen Ranson comes from a Scottish show-biz family, and admits she's an unabashed ham! A dance major at Juilliard, she fell in love with a Columbia law student, hung up her tutu, had four children, ran 3 Virginia Senate political campaigns for her husband. Now "retired", she claims her favorite past roles were Martha in "Who's Afraid of Virginia Woolf?", Lady Thiang in "The King and I", Golde in "Fiddler on the Roof", and the title role in "Mame". Represented by Big Fish Talent, Ellen has appeared in regional commercials and numerous independent films. Besides owning Ellen's Bed & Breakfast in Longmont, she founded "The Silver Circuit", and, along with Gary Crow-Willard, offer 2-person stage productions and nostalgic Broadway show tunes for senior centers and retirement facilities along the Front Range.
GARY CROW-WILLARD, Sam, The Lilac Ticket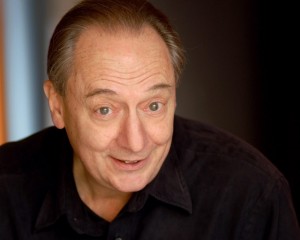 Gary Crow-Willard grew up on a dairy farm listening to the echo of his voice in a grain silo.   Somehow after that, he managed to get a Masters in Music in voice from Yale, sing and teach voice all over New England and NYC, write software for twenty five years and then happily return to his roots in the theatre.   He has played numerous roles in and around the Denver area including Sweeney Todd at the Denver Civic Theatre and Fagin in Oliver! with Performance Now. He and Ellen Ranson are co-owners of The Silver Circuit which markets short plays and broadway show tune for seniors.   They've performed the "The Gin Game" 3 years running and will again be featured in that tragi-comedy at the Gunnison Arts Center October 12-13th.
JIM VALONE, The Man, Older in,  A Long Trip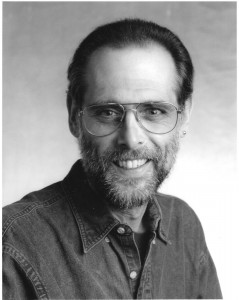 Since moving to Colorado in 2012 has appeared in Bus Stop (Dr. Gerald Lyman), The Tempest (Sebastian), To Kill A Mockingbird (Horace Gilmer), Snow White (The Old King, 3 dwarves, and the Dancing Chicken), Deathtrap (Porter Milgrim), Outrageous Fortune (King Lear, Claudius), Scapin (Argante), Sideways Stories from Wayside School (Mr. Kidswatter), and The Comedy of Errors (Aegeon). Jim is presently a dramaturg for Edge Theatre's On Your Feet new play development project, and a member of Aurora Fox's 'Read and Rant' program. He has performed for various theatre companies across the country, including the Colorado Shakespeare Festival, Black Hills Passion Play, Geva Theatre Center, Shakespeare in Delaware Park, Blackfriars, Cross and Sword, and Bunbury Theatre in Louisville, Kentucky.
CATHY WASHBURN, The Woman, Older in A Long Trip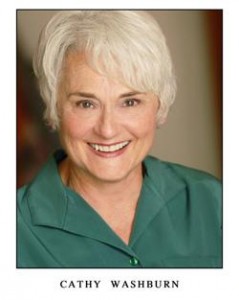 Cathy Washburn: Having come to acting relatively late in life after being a bookstore owner for 26 years, the fun of occasional film and stage roles is still surprising, and runs the gamut from industrial training videos to playing Em in The LA Diner at the Boulder Dairy Center last April. As a board member of the Colorado Community Theatre Coalition, she recently contributed many hours to the Colorado Theatre Festival at the Denver Center Theater Academy and encourages everyone to attend next year's festival (destination to be announced soon at cctc-festival
TYLER PEYTON, The Man, Younger in A Long Trip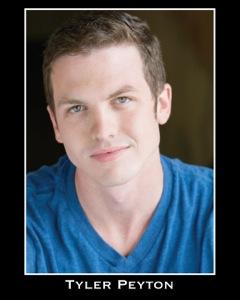 Tyler was born and raised in Denver, Colorado and has been acting for the past two years. He has been working on his craft at Metro State University Theater Program and the Colorado School of Acting. This is his first year participating in the BolderLife Festival, and he couldn't be more excited. Over the  past two years I have been helping writing and acting in short films for  Colorado School of  Film. He is excited about this opportunity and he owes it to friends and family for their constant love and support.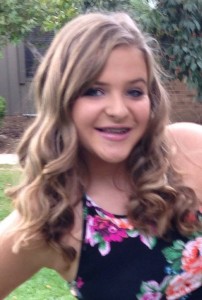 Peri Sandusky, The Woman, Younger in A Long Trip
Peri Sandusky is in 10th grade and is no stranger to the theater world, as she's has been in many shows throughout her lifetime and recently participated in her school's production of "Thoroughly Modern Millie." In addition, she likes to sing and edit videos for her YouTube channel. She is very excited to be a part of the Bolder Life Festival and feels very lucky to have this amazing opportunity. 

DAWN BOWER,  Woman 1, The Last Waltz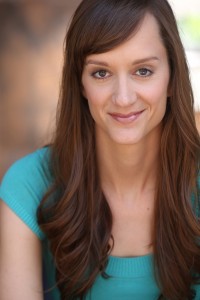 Dawn Bower has been performing on the stages of the Denver Metro Area for the last 11 years.  She holds a degree in Education from Creighton University and has been teaching and tutoring students in 1st through 12th grade at Denver Academy since 2002.  Dawn has studied the acting, monologue/script writing, film-making, and improv through DS Studioworks, Big Fish Talent Agency, and the Bovine Metropolis Theater.  Recently, she  has choreographed two musicals for the Theater Company of Lafayette: Way Out West in a Dress and A…My Name Will Always Be Alice.  Two films she's co-starred in, Lilith and You're Not Getting Out Alive, have been accepted for screening at festivals.  Last fall Dawn has been in Night of the Living Dead at the Bug Theater in Denver, CO and Dancing at Lughnasa at the Arvada Festival Playhouse in Arvada.