OPENING NIGHT GALA & FILM
People of all walks of life coming together to learn, be empowered and empower, embrace greater authenticity and celebrate humanity and inclusion is definitely worthy of an epic opening gala. That's what our opening night gala is all about.
Experience the ultimate opening night event, sponsored by Suerte Tequila.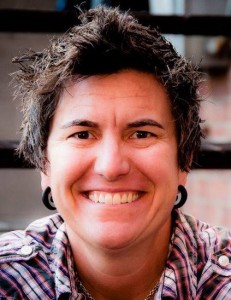 Ash Beckham is an energetic and dynamic public speaker.  Her YouTube video "I am SO GAY" has garnered over 400,000 views in 2 months.  The video has been shown in classrooms and boardrooms around the globe increasing the number of actual views to well over 750,000. By blending honesty and humor, Ash delivers unforgettable talks about why we need to remove the word "gay" as a pejorative from our lexicon and other LGBTQ issues.  Her Tedx Talk "Coming Out of Your Closet" has reached over 6 million views. Through a personal connection with her audience, Ash inspires people to individually change and be part of a bigger societal shift toward conscious word choice and action.
 Opening Night Film: 
"Disconnect"
Feature Narrative (115 Minutes)                                       
Director: Henry Alex Rubin
Country: USA
Disconnect Trailer
A hard-working lawyer, attached to his cell phone, can't find the time to communicate with his family. A couple is drawn into a dangerous situation when their secrets are exposed online. A widowed ex-cop struggles to raise a mischievous son who cyber-bullies a classmate. An ambitious journalist sees a career-making story in a teen that performs on an adult-only site. They are strangers, neighbors and colleagues and their stories collide in this riveting dramatic thriller about ordinary people struggling to connect in today's wired world.
Screening: In conjunction with Opening Gala, Thursday, October 16th – 6:00pm – Mainstage Theatre 
Finally, we will settle in for a screening of our opening film.
• Thursday, October 16th, 6:00PM
• Holiday Event Center
• Gala + Film: All Admission $50
CLOSING NIGHT GALA
The closing gala will start at 6:30PM with Red Carpet, food, and cocktails sponsored by Suerte Tequila.
This will be followed by closing speeches and reflections, awards, announcement and encore viewing of the "Best of BolderLife" – which are the Audience Choice on artistic offerings in the following categories:
• Best Theatre Piece Comedy
• Best Theatre Piece Drama
• Best Short Film
We will wrap up this memorable event with our closing film. Join us for what promises to be an unforgettable evening.