The wonderful dancers from Point Your Damn Toes Dance Co. presented their amazing show at BolderLife Festival last year. Now they have a brand new fantastic show.
'Welcome to The Mad House' will be a full length dance performance that is staged at a brothel. Once every year these working girls hang up their heels and open their doors to expose parts of their lives they don't often share. The Madam of the house will take the audience on a captivating journey of their lives inside the Mad House. Each piece tells a story, exploring the complexity of sex and trauma, the longing for a different life, and the satisfaction that comes from pleasing others.
This show will be packed with high energy dances, aerial artists, live singing and music, audience interaction… and much much more!  "Welcome to The Mad House" will be held at The Dickens Opera House in Longmont, Colorado on June 6 & 7, 2014
Julia Kay, founder and choreographer: "One of our goals, as a dance company, is to evoke genuine emotion in our audience. Whether it is laughter or tears, we support you in coming along with us on our journey. Each story we tell comes from personal experiences; from a place of vulnerability and true emotion: love, fear, happiness, anger, sadness. We are committed to learning and growing through the art of movement with the intention of becoming stronger, happier, and more fulfilled people both on and off the stage. We are honored to be able to grow together as a dance family and support system. We are even more honored to share with you through dance the moments that make us who we are."
Meet the girls of The Mad House here.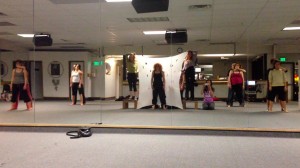 Point Your Damn Toes is a dance company of 19 women ranging in age from 25 to 64. The PYDT-members strive to inspire the nontraditional dancer to reach beyond their own restricted perceptions. They believe dance and the art of performance can be done no matter what the age and ability. These ladies are mothers, artists, therapists, doctors, teachers, graphic designers, writers, litigation paralegals, and landscape designers who all come together on the dance floor to express one single passion: DANCE
Now in their  2nd season, this company is proud to present a new, exciting, and even more dramatic show than last year's "Dreaming Life", which sold out all performances, got amazing reviews, and was a complete success in every way.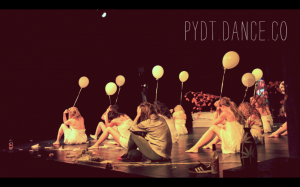 To bring their newest show to stage these wonderful ladies would need some help. Your donations will help pay for the rental cost of the theater, costumes, lighting and tech design, promotional material, construction of stage props, and the videographer/photographer.
Learn here everything about  the PYDT Kickstarter campaign