10 fascinating facts about the 2014 BLF Festival
It's been proven that people are fans of lists. Top 10 lists, lists of the most/best/worst (fill in the blank), bucket lists, and the like. Perhaps an exception to the love affair with lists is the dreaded 'to do list,' although I'm sure we all know people who thrive on making that type of list too.
In keeping with the popularity of lists we thought we'd compile a list of our own — 10 fascinating facts you may (or may not) know about the 2014 BolderLife Festival.
1. This year we will screen more than 15 short, feature-length, and documentary films during the Festival. It is an international selection, featuring films from England, China, Switzerland, France and the United States.
Discover more about the films we'll be screening >>>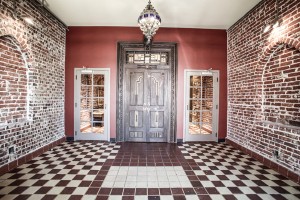 2. We are thrilled to be holding this year's festival in the iconic Holiday Event Center, built in 1914, and located in Denver's progressive and historic Highlands neighborhood.
Learn more about the Holiday Event Center >>>
3. More than 34 playwrights, directors and actors will be party to presenting eight short plays which speak to issues of domestic abuse, aging with dignity, personal integrity and life altering and life affirming events.
Review the plays and learn more about the casts >>>
4. BLF's Education Program is expanding exponentially, and among the issues we'll delve into during the 2014 Festival is human trafficking. Examination of this extremely serious issue will include a film, an art exhibition, dance performance, and a panel session including those serving on the front lines of the battle against human and sex trafficking.
Learn more about this series within the Education Program >>>
5. Even more Festival events/presentations/discussions/performances etc. will be viewable for the at-home audience, via live streaming. Thanks to the very generous support of people far and wide we met and continue to exceed our Kickstarter campaign goal, aimed at expanding our live streaming program.
Discover more about our live streaming expansion effort >>>
6. As part our new Fine Art Program we're hosting a hands-on BolderLife Community Art Project during the Festival. We'll hold a special unveiling of the results of this project the last day of the Festival.
See the line up of artists participating in the 2014 Fine Art Program, and learn how you can be part of creating something artistically amazing>>>
7. During the week of the Festival, junior high and high school students from around the Denver area will gather for films, workshops, and talk-back sessions that tackle topics including empathy, human trafficking, prevention of bullying and suicide, and cultivating resilience and leadership. In an effort to welcome as many students to the Festival as are interested in attending, we've developed a type of 'sponsor-a-student' opportunity. Through this initiative, sponsor contributions help to offset a portion of the cost of admission. To learn more about sponsoring a student, email info@bolderlifefestival.com, call us at (303) 818-4645 or stop by our offices at 2827 Umatilla Street, Denver.
Learn more about the Student Program >>>
8. Between the various panels, keynote topic presentations and talk-backs, more than 20 experts specializing in social/psychological advocacy, law enforcement, academia, and filmmaking, will participate in the Festival.
Scope out the Festival schedule to learn more >>>
9. New to the 2014 Festival is our Women's Leadership Programming. In addition to creating greater awareness and encouraging empowerment, a key component of this program is to inspire a call-to-action and support for women in need. With that, 50% of the Women's Leadership Programming proceeds will benefit SafeHouse Denver, a non-profit organization that serves victims of domestic violence through both an emergency shelter and non-residential Counseling and Advocacy Center.
SafeHouse Denver Overview Revised March_2014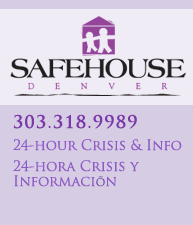 Learn more about SafeHouseDenver >>>
10. Not only can you purchase tickets for individual events (films, plays, workshops) or a VIP pass for access to all Festival happenings, there are also group packages if you choose to invite friends and family to join you for this year's Festival. Tickets can be purchased online, by calling the BolderLife line at (303) 818-4645 or stopping by the BolderLife offices at 2827 Umatilla Street, Denver.
See what the BolderLife Festival has to offer you in your journey to living a life by design and not default — truly living a bolder life. We look forward to seeing you soon.
Ticket Purchase Information and Options:
Tickets are available now for individual programs/films/events, group packages and all-inclusive VIP passes for the Festival. We invite you to reserve your space now to make sure you can enjoy all the Festival events you want.
Options for purchasing tickets:


• Order online at our ticket page directly >>>
• Call the BolderLife office at 303-818-4645
• Stop in the BolderLife office 2827 Umatilla Street Denver, CO.
By Antoinette Rahn