In their own words: A sneak peek at what BLF speakers have to say
It's true, a picture may be worth a thousand words, but words are also immensely powerful in their ability to inspire, inform, empower and entertain. It's why we remember a favorite lyric from a song, a quote from a play, movie or book, and why we remember how it feels when words lift us up and when they bring us down.
Like anything in life, words can be used in positive and negative ways. Regardless of the situation, we own the opportunity and the fortitude to use those moments and those words to become the best version of ourselves and make the world a better place. During the BolderLife Festival we will provide a safe haven and opportunity for all to courageously, soulfully and empathetically face, tackle, discuss and explore issues including resilience and leadership, domestic violence, racism, generations and family, exploitation – including human trafficking, adoption, and bullying/teen suicide prevention.
In much of our programming we've partnered with local, national and global leaders who are helping cultivate a society that: seeks greater understanding of these significant issues, equips people with the knowledge to take action and practice empathy in all instances, and strives to hold space where all of humanity is celebrated and welcome.
We figured one way for you to get an idea of the life-changing experiences we are eager to share with you during the Festival, is to view some of
the powerful words of a few of our presenters.
In her extremely popular TEDx talk "Coming Out of Your Closet," Ash Beckham discusses how all of us reside in a closet of one type or another, at one point in our lives; and coming out of that closet is hard, and involves hard conversations, for everyone. However, it is also one of the most critical investments in self that we'll ever make.
"Inside, in the dark, you can't tell what color the walls are, you just know what it feels like to live in a closet. So really, my closet is no different than yours. Hard is not relative. Hard is hard," Beckham said in her TEDx talk. "We need to stop ranking our hard against everyone else's hard to make us feel better or worse about our closets, and just commiserate on the fact that we all have hard.
"At some point in our lives we all live in closets, and they may feel safe, or at least safer than what lies on the other side of that door. But I'm here to tell you, no matter what your walls are made of, a closet is no place for a person to live."
(Ash Beckham will be the featured guest speaker during the Opening Gala of the Festival, slated to begin at 6 p.m., Oct. 16. Tickets for the opening gala are available now. Learn more >>>)  *Look for a special Q&A with Ash in a future blog post.
This year's Student Program includes sessions focused on Cultivating Empathy, Leadership and Resilience, and Bullying and Suicide Prevention. Among the speakers we are fortunate to be partnering with is Rick Gunn. An award-winning photographer, writer, adventurer and public speaker, he is the creator of the multimedia presentation "Soulcycler," which is based on a three-year, world-wide bicycling experience he embarked on in 2005.
"Before we can realize our dreams and heal the world, we must first do the harder thing, and that's healing ourselves," Gunn says in his presentation. "In order to do that healing, we must look within and face those fears.
"To overcome the obstacles before us we must first make peace with change. All of this clearing the way, so we might be better able to give to others."
(Rick will speak during the Resilience and Leadership Session of the BolderLife Student Program, set for Oct. 16. There is still time for students and schools to register for participation in the Student Program. Learn more about the Student Program and how to be involved >>>)
Robyn Vie-Carpenter is a wife, daughter, sister, lover, writer, seeker, medicine woman, teacher and lifelong student; as well as an energy worker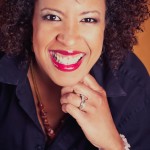 at the Joy of Being You Energy Program, a columnist and creative director and president of Fire Hawk Industries, Inc. Plus, she is one of the featured speakers of the BolderLife Festival's Education Program.
In a blog post recounting part of  her early journey toward discovering her life mission, Vie-Carpenter had this to say:
"I had no idea what I was about. And I spent so much time comparing myself to others that I never gave myself credit for being awesome.
"People will accept you, just as you are, as long as you do," she writes. "Remember this the next time you are down on yourself about what's not 'right' about you. The only person that sees you like that is you. When you change your view of yourself, that's the one that people will reflect back to you."
(Robyn Vie-Carpenter will gift us with her presentation "The 5 Principles of Joy – Discovering the Joy of Being You"  at 4:30 p.m., Sunday, Oct. 19. Learn more about this presentation and ordering tickets >>>)
As part of our exciting new Women's Program we will be screening the feature documentary "Derby Baby: A Story of Love, Addiction and Rink Rash" which explores the exceptionally bold and rapidly growing world of flat track roller derby. Speaking with roller derby athletes and participants from various corners of the globe, the film, which is narrated by actress/musician Juliette Lewis, sheds light on this inclusive and fiercely empowering community.
"Finding your inner lioness, and belonging and feeling empowered — that's the spirit of roller derby," Lewis says during the film.
(Part of the filmmaking team of  "Derby Baby: A Story of Love, Addiction and Rink Rash" will be speaking in conjunction with the screening, which is slated for 9:30 p.m. Friday, Oct. 17. Tickets for this film, and any of the nearly 20 films being screened during the Festival are now available for purchase. Plus tickets for the entire Women's Program are also available now >>>)
These are a few of the powerful words shared by some of the many engaging and revolutionary people you will encounter during the 2014 BolderLife Festival. Come join us for any of it, and all of it – we'll gladly hold a space for you.
Ticket Purchase Information and Options:
Tickets are available now for individual programs/films/events, group packages and all-inclusive VIP passes for the Festival. We invite you to reserve your space now to make sure you can enjoy all the Festival events you want.
Options for purchasing tickets:


• Order online at our ticket page directly >>>
• Call the BolderLife office at 303-818-4645
• Stop in the BolderLife office 2827 Umatilla Street Denver, CO.