Behind the Screen: "Derby, Baby!"
With just a few DAYS left until the opening gala of the 2014 Festival, we wanted to take a few minutes to review the feature narrative film "Derby, Baby." This film will be screened Oct. 17, as part of the Women's Program.
Did you know more than 30,000 women participate in roller derby leagues around the world? Or, that there are more than 1,000 active leagues in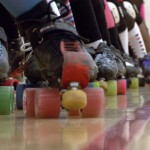 more than 40 countries? How about the fact that roller derby originated nearly 80 years ago? That's a lot of roller derby realty to take in and be inspired by, and oh how inspiring it is!
In the film "Derby, Baby!" directors Robin Bond and David Wruck introduce us to some of the many athletes, coaches and supporters involved in today's world of flat track roller derby, while explaining the history, rules, and exploring the deeply inclusive and empowering community within this globally popular sport.
While observing the Dublin Roller Derby team training for bouts, through the film we meet a team member who explains how her attraction to roller derby is instinctual.
"I didn't know any of the rules, and I didn't know what was going on – but I still loved it," she said, reflecting on her introduction to roller derby. "The jammers, the blockers, the hits, the falls, the strategies, like I said, I didn't really know what was happening, but I was still (saying) 'this is brilliant.'"
In the film's exploration of this fast-paced, highly-strategic, physically-demanding and competitive, yet fiercely accepting sport, the film's directors examine the personality of the community within.
While roller derby may be 'known' for its renegade persona, complete with edgy wardrobes, aggressiveness, and clever roller derby monikers, it's all that and so much more. For one, it is truly inclusive, regardless of background, culture, profession, or physical make up.
"Women of all sizes and shapes are celebrated within roller derby, and are seen to have a role in roller derby," states a member of a U.S. roller derby team.
With team members who are marketing professionals, teachers/professors, lawyers, musicians, librarians, and photographers, among many other professions, roller derby teams and leagues operate on the voluntary contributions of time and sweat equity of its members. It's about doing it fo ourselves, said one athlete.
View a clip from the film…
With a history that dates back to the 1930s, a resurgence in the early 1960s into the 1970s, and the evolution of the roller derby world of today — which is celebrated in mainstream hit films like "Whip It" — the sport and its culture undoubtedly resonate with various generations of people.
From the physical and logistical demands of hosting and participating in a bout, to marketing and sponsorship efforts, and on-going player training and recruitment, the commitment is as intense and as rewarding as being on the track in a bout, various roller derby athletes explained.
At its core, it is pure empowerment, explained Juliette Lewis, actress/musician and one of the stars of "Whip It" and narrator of "Derby, Baby!"
"Finding your inner lioness, and belonging and feeling empowered," Lewis said in the film. "That's the spirit of roller derby."
[Hear more directly from Juliette Lewis during the BolderLife Festival, where she will be speaking in conjunction with the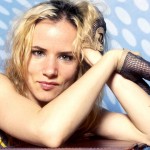 screening of "Derby, Baby!" on Oct.17, as part of the Festival's Women's Program. Learn more and order tickets >>> ]
That spirit of empowerment, inclusion, self-awareness and self-acceptance is also at the core of efforts by many derby teams to introduce the next generation of athletes to the sport, through their youth leagues.
Members of the youth junior leagues are taught the proper techniques and rules of the sport at an early age, while being exposed to the inclusive attitude and celebration of boldness that accompanies the roller derby culture. In that they often gain "confidence, athleticism and skills that translate beyond the track," a long-time roller derby athlete shares during the film.
The action these filmmakers have taken in presenting this engaging, inspiring and eye-opening film is bold, and may we be bold enough to allow that to revolutionize and energize how we meet humanity every day. Join us during the Festival to experience it for yourself.
BolderLife Festival Ticket Purchase Information and Options:

Tickets for the BolderLife Festival are available now for individual programs/films/events, as well as group packages and an all-access VIP pass for the Festival. We invite you to get your tickets now to make sure you can enjoy all the Festival events you want to.
Options for purchasing tickets:


• Order online directly, at our ticket page >>>
• Call the BolderLife office at 303-818-4645
• Stop in at the BolderLife office 2827 Umatilla Street, Denver, CO.