Talking with Robyn Vie Carpenter-Brisco about manifesting a joyful life
Come this Sunday, Oct. 19, we will welcome Robyn Vie Carpenter-Brisco to the BolderLife Festival stage, as part of the Education Program. This nationally known writer, speaker, and spiritual teacher, will share her life's mission: The 5 Principles of Joy – Discovering the Joy of Being You. Learn more about this special presentation and reserve your seat today>>>
We caught up with Robyn, as she traveled to Denver for the Festival, to learn a bit more about her journey, her awakenings, and manifesting her destiny.
When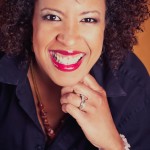 asked about one of the most inspiring/empowering moments of her life, she recalled a time when she was in a bit of a life transition, and during that time she attended a presentation by Deepak Chopra. A presentation in which she learned about the idea of a happiness equation — an equation in which 50% of a person's happiness is inherent, part of one's makeup. That gem of wisdom and a dear friend asking the question 'if you could do anything with your life, what would you do," revealed to Robyn her true mission – to teach others about finding their paths to their own joy.
"I came to the understanding that I am a happy person. I always have been," she said. "Deepak Chopra helped me give myself permission to live my joy."
That enlightened realization led to the active awareness and pursuit of her life's mission: traveling the world and teaching people about joy, and empowering them to find their joy and live in it fully. Although the reality of this mission was always part of who Robyn was, that 'ah-ha moment' set her on the path of identifying and sharing the 5 Principles of Joy (5PJ).
"I just know this is what I'm supposed to be doing. I was born to be this person," she shared. "When I began telling my friends and family 'I'm on this joy path, and I came to this realization that I'm supposed to be a teacher of joy, and not only a participant,' there was no surprise amongst any of them. They already saw that in me."
Part of the process of her own discovery resulted in the development of 5PJ, which begins with the principle: Love Your Self.
That may seem like a pure and simple thing to understand and accept, but, if we're being honest, as a human race we aren't the best at loving or celebrating ourselves. At the core of what seems to cloud humanity's understanding of the value of living a harmonious and joyful life is fear, explained Robyn, who has written three books and also shares her adventures via her site, The Lesbian Socialite.
"It's really about trust, and releasing our fears," she said. "Throughout our entire lives, starting from the moment we comprehend anything, we are told we are wrong. That leaves us feeling fearful, afraid of the unknown, and unable to trust fully."
That concern about the unknown and fearfulness puts restrictions and suffocating limitations on one's ability to live a joyful and harmonious life, which is what Robyn is seeking to change, by serving as a catalyst of joy and teaching others to do the same.
"I'm the only person who can determine my happiness, and I chose joy."
Participating in this year's BolderLife Festival, at the Holiday Center in Denver, is a bit of a full-circle experience for Robyn. After attending the 2010 screening of singer and author Chely Wright's documentary "Wish Me Away" at the Holiday Event Center, Robyn wrote about living an authentic life in her column for Out Front Colorado.
"For me, writing that column was the first time I really felt like a writer, and on Sunday I'll be doing the very thing, that in that column, I declared was my truth," she said.
A lot has changed for Robyn in the last four years, but a lot of it has also involved openly discovering and giving voice to aspects of her being and her life that have always been part of the fabric. The essence of who she is (woman, wife, daughter, friend, fashionista, writer, spiritual teacher, energy healer and so much more), manifesting her destiny, and actively choosing to live a life of joy, empathy and celebration of all humanity, and helping others to find this for and in themselves.
BolderLife Ticket Purchase Information:

Tickets for various events of the BolderLife Festival (take a look at the schedule) are still available for purchase; be it individual tickets (perfect for recharging your spirit and meeting new people, and a great option for 'date night') as well as group packages (excellent choice for a 'friends' night out').
Check out our Tickets page for more information>>>