2013 BolderLife Festival Summary
On Monday the festival started with the day-long event at Watercourse Foods Non-profit Monday with BolderLife as the non-profit partner for the week.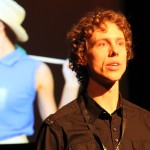 Tuesday began the student program, greatly expanded due to the popularity in 2012. The program this year had two options, the LGBTQ and Creative Ways Out of Conflict, and both once again were transformational, motivational and inspiring to seeing hungry and passionate youth standing up and challenge the status quo. A high school administrator said that "BLF was one of the most powerful educational experiences we have had outside of school." A boy stood up in the student program this year and proclaimed that he would "not tolerate bullying ever again" after participating in the LGBTQ program. Inspiring this change is why we have created the BolderLife Festival.
On Thursday, our opening gala saw a record-setting low temperature of -13F in Denver. The community still braved the cold to dress up and celebrate the opening of the festival. The attendees enjoyed food and drink donations from Suerte Tequila, Marani Vodka, J Wells Brewery, and Hooked on Colfax.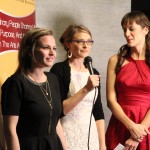 BolderLife's Dawn Bower hosted red carpet interviews with filmmakers and educators, Helicopterbearshark filled the space with fabulous music, Benjamin Tarasewicz presented about living with autism, and the night finished with funny and heartfelt screening of "The Story of Luke". The rest of the week included two showings of the theater program and dance program, Call2Action tables from sponsoring organizations, and amazing panels following our films.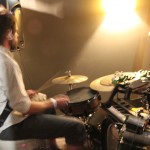 Our Closing Day included inspiring talks from Mark Andreas and Craig Zablocki, musical performance by Ian Cooke, awards presentations from BolderLife's Jobi Berger, Dawn Bower and Erin Kelly. This year's awards winners are:
Audience Choice Awards: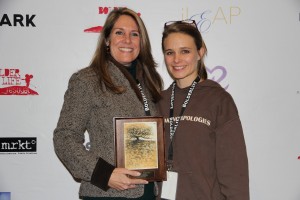 Honorable Mention Awards:
"Creative Expression" for Choreographer Julia Kay and the dance performance of "Dreaming Life" by Point your Damn Toes Company.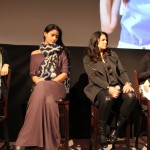 Other speakers, educators and filmmakers this year included Jessica Clark, Rose Garcia, Jessica Lawless, and Erin Kelly in the Thriving In A Hostile Environment panel, Judith Burdick from the "Transforming Loss" documentary, Tracy Stegall and Barb Miller as part of the LGBTQ student program and film "Goodnight", Pearl Bell as part of the Creative Ways Out Of Conflict student program, Steve Ma filmmaker of Fly By Light, Troy Daniel Smith filmmaker of "Lonely Boy",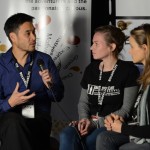 Susan Brown as part of the film "Change: The Life Particle Effect", Colleen Potocki, Lindsay Beaudry, Rachel Alpert, Michele Cooper as part of the Blue Bench panel, and Ken Wiig and Jess Stohlmann Rainey as part of the Bullying and Suicide panel. We also had many talented writers, directors and performers for our theater program, Eric Batliner curating our beautiful art gallery, and fantastic musical performances from Phil Norman and Mikael G.K.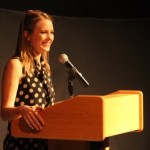 Of course, we wouldn't have been able to do any of this without the support of our community. We want to give huge thanks to our dedicated staff and volunteers, our wonderful platinum and above sponsors Support Kindness, Tom Parkin Films, JR Factor, Seedling Foundation, Spark, Black Market, our Kickstarter supporters who made our online streaming possible this year, and all of our other festival sponsors. And a big Thank You goes to our participants, as the festival would not exist without people who want to come and watch.
Every year we bring in talented and skilled artists and educators to explore life and inspire change, and we look forward to bringing you another amazing festival in 2014. In the meantime, get out there and live boldly!
---
2013 Sponsors
Please visit our Sponsors page to see a full list of sponsors of the 2013 BolderLife Festival.
---
Festival Information
Whether you're a film-goer or a filmmaker, actor, dancer or lover of the arts, educator or student, here's all you need to know to enjoy and get the most out of your BolderLife Festival experience.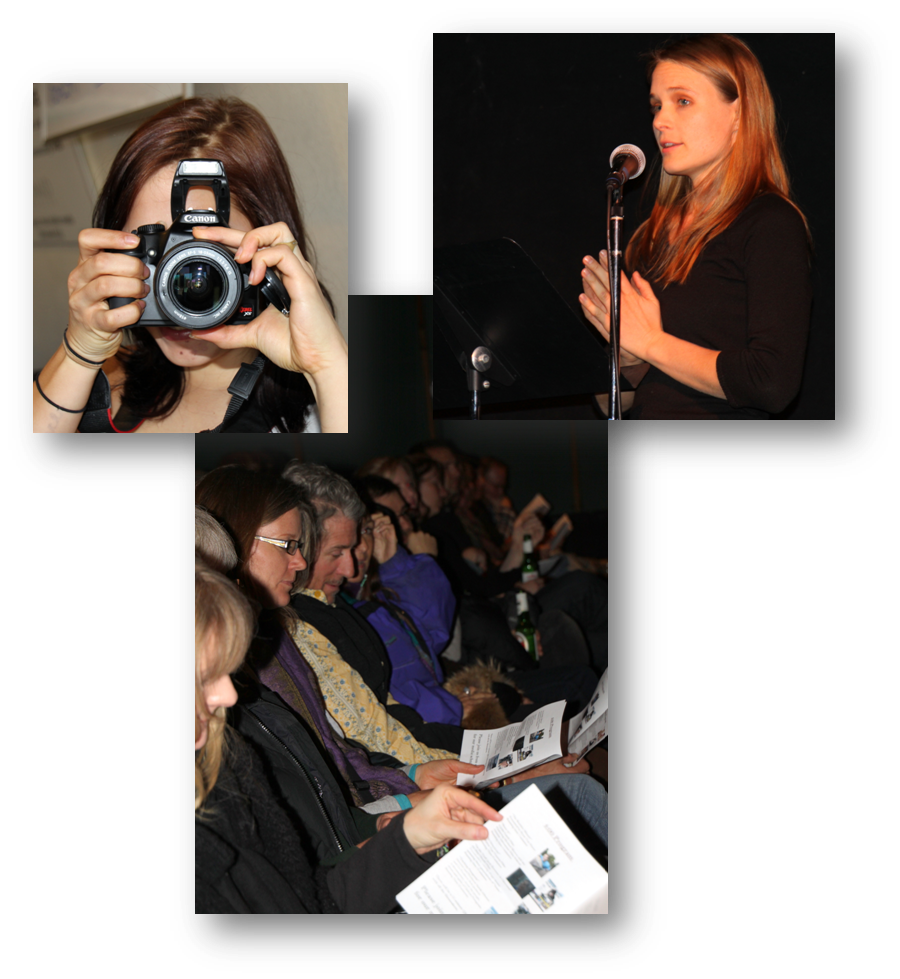 Why The BolderLife Festival?
We believe strongly in what we create and bring to the BolderLife Festival. Please read about the BolderLife vision for the world and mission of the festival to learn why it is we do what we do.
What are you passionate about? BolderLife has much to offer!
Save The Date
The 2014 BolderLife Festival will be held during the first half of October 2014. We will update you as soon as we have exact dates.
Volunteering
Once a month the BolderLife staff hosts a volunteer day where we meet online via Skype and work on marketing tasks. If you would like to help BolderLife, please contact us for more information about when we are meeting.
Contact Us
Do you have more questions about the festival that are not answered here? Do you want to share your experience with us? Please send us a message via the contact page and let us know what's on your mind.