We have a big vision here at BolderLife, created and supported by a diverse team of individuals from all over the world. Find out from where we come and what we are about as the individuals bringing you the BolderLife Festival.
Festival Director/Founder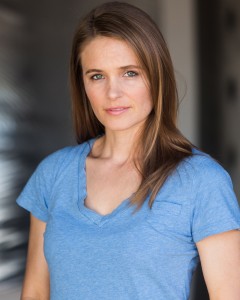 The Artistic Director of the BolderLife Festival, Erin Kelly is a visionary with the unique ability to connect with the human condition and to develop programming which defines the meaning of this unique experience.  Erin's extensive knowledge in and of the film and production industry started in 2003 when she became a founding member of The Ruskin Group Theatre in Santa Monica, CA. While there, Erin co-created and produced the critically acclaimed LA Cafe Plays. Also in 2003, Erin began work as an actress in commercials and short films. Her first feature film, Loving Annabelle, has become a top-selling cult film that explores the complexity and controversy of love and struggle between two women.  Since then, she has served as a producer and actor for a variety of independent films, network TV shows and web series.  In January 2009, Erin launched her own production company, Rock Rose Entertainment LLC, through which she produced a successful monthly theatre project called Hitching Post Theatre, a handful of short films and launched the Indie Colorado Cinema Experience (ICCE), showcasing Colorado films.   She currently has several films in various phases of production under Rock Rose Entertainment.  Erin's latest endeavor, iLEAP. is a coaching/consulting organization that aims to inspire leadership, empowerment, authenticity and passion into the lives of individuals and groups around the world.
Board Members

Gina Scialla (Sponsor Liaison)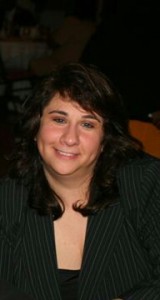 A native New Yorker and entrepreneur, Gina has successfully built companies in the telecommunication and consulting sectors over the course of her lifetime.  Driven to establish projects with a purpose, she is an actively involved in the procurement and building of Proton Therapy Centers both in the United States and abroad.  She has been on the Advisory Board of Dress for Success, has raised funds for Make A Wish and presently consults for various for profit entities on strategic alliances, asset management and project development.  Gina was endeared to work with the BolderLife team after speaking with Erin Kelly and seeing the phenomenal messages of healing, growth and compassion which emanated from the initial year of festival.
Donna Terwilliger (Grant Writer)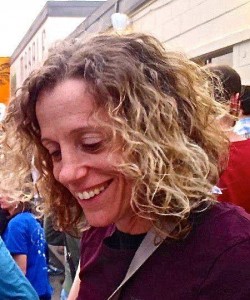 Donna has worked as a physical therapist for the last 18 years. She graduated from the University of Pittsburgh at Johnstown with a BS in Biology and achieved her Master's in Physical Therapy from Slippery Rock University. Her career has afforded her the opportunity to travel extensively throughout the United States and also overseas to Scotland and the Soviet Union. She became involved with the BolderLife Festival two years ago through a donation via Kickstarter. After expressing an interest to become more involved, she accepted the invitation initially to be the Grant Writer for the festival and has recently taken on social media management support and community outreach. She is honored and privileged to be a crew member of the BolderLife Festival and thrilled to share its mission and vision.
Film Program Committee

Filmmaker Liaison – Jobi Berger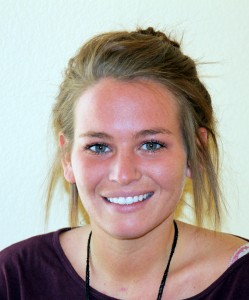 Jobi describes herself as passionately curious. She grew up in Carmel, Indiana but decided to move out west where she attended the University of Colorado at Boulder. Having studied Communications and Peace and Conflict Studies, she has a strong passion for community, human rights, and social awareness.  With experience varying from working with those in poverty, to putting on events on behalf of the visually impaired, Jobi is excited to use her compassion to promote social justice and equality in as many places as possible.

Team Members
Erin Kelly
Diane Feliciano
Verena Toth
Courtney Merage
Deborah Voss
2014 Film Judges

Tara Topper
Kelly Sangston
Cary Libby
Ashley Berry
Valerie Rueger
Luke Carmichael
Jim Hayes
Mark Manheart
Kristin Keating
Sam Inglese
Paul Rodriguez
Carl Hedberg
Celine Danielmeyer
Adam Kay
Diversity/Inclusion Committee – Women's Program

Director – Diane Feliciano (BolderLife Founding Partner)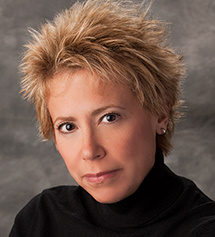 With over 30 years of experience in marketing and business management with global corporations such as Siemens, Diane Feliciano now combines business drive and market savvy with her long held interest in film, theatre and the arts.  Feliciano holds an MBA and a Bachelor of Science Degree in Biochemistry and devoted her career to building profitable and socially conscious Life Science businesses within a framework of corporate and social responsibility.  During her tenure with Siemens, she also established and lead the Diversity and Inclusion efforts for the U.S. Industry sector and served on the Executive Steering Committee for the U.S. Women's Affinity Network.   Today, one of Feliciano's many goals is to convey messages of substance and social relevance through artistic mediums, bridging the arts with education.  Feliciano now utilizes her extensive communications background to facilitate creative concepts which not only enhance the message of the BolderLife Festival, but draws together interest and support from local, national and international audiences.
Team Members
Kelly Sangston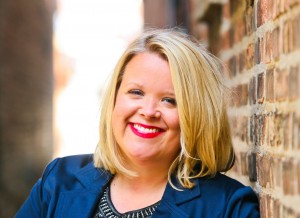 "Love to Live & Live to Give" is Kelly's Motto.  Originally from Minneapolis, MN and currently residing in the Chicagoland area Kelly brings a wealth of experience from many different facets.  From the time she was 9 years old into her early 20's she had been involved with the Minneapolis theater community and had the honor to work with the Whittier Community Gospel Choir.  Theater, Music and the arts have always been a huge part of Kelly's life.  Another passion of Kelly's is giving back the community.  With over 25 years of volunteering in community outreach programs (Special Olympics, Chicago Cares, Rebuild Together, Special Sitters, Girls Go Tech, etc. etc.), leading philanthropic efforts for a major corporation and meeting some truly beautiful people in this world Bolder Life Festival only seemed like another amazing opportunity.  Kelly brings not only her passion for the arts and community, but also 15+ year of experience in sales, marketing, business development, communications and project management with such corporations as Siemens and Lettuce EntertainYou Enterprises.
Jessica Camp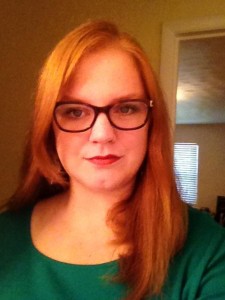 Jessica Camp is a doctoral candidate in Women's Studies at Texas Woman's University. She is currently the editorial intern for Films for the Feminist Classroom, an online, open-access journal that publishes film reviews assessing the value of films as pedagogical tools in the feminist classroom. Jessica has a strong background in feminist activism, research, and teaching. She is excited to join the Diversity and Inclusion Committee. In her spare time, she enjoys spending time with her family, listening to live music, and engaging in activist projects that promote social justice.
Lauren Tooley
Laurie Haak
Verena Toth
Theatre Program Committee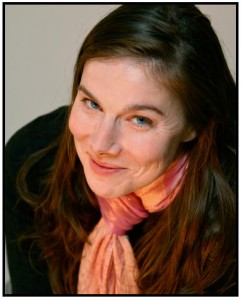 The Theatre Program Director, Deborah Voss has been involved in theatre since the ripe old age of ten. She has earned her Masters Degree in Directing Theatre from The University of Montana, her Bachelors Degree in Musical Theatre from University of Northern Colorado. Deborah is also a teacher,  and has been teaching students the love of performance and public speaking since 2009. Deborah is a member of AEA and works as a professional Stage Manager. Some of her Stage Management credits include: the national Tour of Doubt: A Parable with Montana Repertory Theatre, Curious Theatre Company -Maple and Vine, God of Carnage, After The Revolution, and Venus And Fur. Her directing credits include: Shrek: The Musical, The Hobbit, Gift of Winter, Medea and Stop Kiss. Deborah is looking forward to working with so many talented individuals and bringing more great new theatre to Denver..
Team Members
Dawn Bower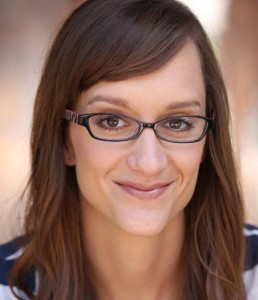 Dawn Bower has been performing on the stages of the Denver Metro Area for the last 11 years.  She holds a degree in Education from Creighton University and has been teaching and tutoring students in 1st through 12th grade at Denver Academy since 2002.  Dawn has studied the acting, monologue/script writing, film-making, and improv through DS Studioworks, Big Fish Talent Agency, and the Bovine Metropolis Theater.  Recently, she  has choreographed two musicals for the Theater Company of Lafayette: Way Out West in a Dress and A…My Name Will Always Be Alice.  Two films she's co-starred in, Lilith and You're Not Getting Out Alive, have been accepted for screening at festivals.  Last fall Dawn has been in Night of the Living Dead at the Bug Theater in Denver, CO and Dancing at Lughnasa at the Arvada Festival Playhouse in Arvada.  She is excited about bringing in 1500 students for the successful third year of the Student Outreach Program which will be 5 days this year!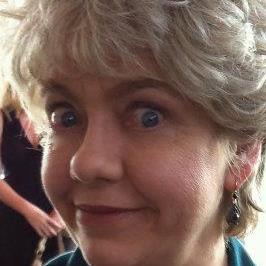 Vonalda is a local actress, award-winning director and producer. She is currently on the board of the Theater Company of Lafayette and most recently directed "Dead Man's Cell Phone" by Sarah Ruhl for TCL.  This is her fourth Bolderlife Festival. She was the director of the sold-out theatre program for the inaugural festival in 2011 held at the Nomad Theatre in Boulder, and has been involved in one way or another ever since!  Many thanks to the wonderful Erin Kelly for always believing in her and to Deborah Voss for all her work directing this year's theater program.
Rossi Smith (Assistant Technical Department – Theatre Stage Manager)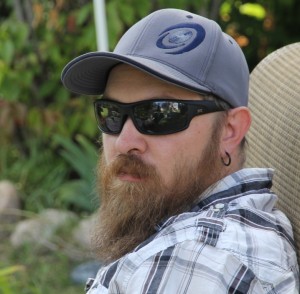 Visual Art Program
Student Program Committee
LGBTQ Student Program Coordinator – Jessica Lawless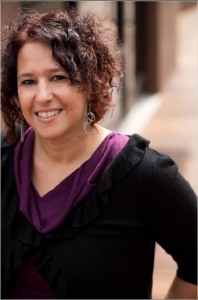 Jessica Lawless is an educator, mentor, writer, artist. Jessica co-founded and co-created a grassroots self-defense organization as a community response to the awful experience of losing a friend to rape and murder in Seattle Washington in 1993. Jessica has developed programs and led groups for women and girls experiencing domestic violence, for partners and families of transgender folks, for first generation college students, for homeless youth, and for artists, writers, educators, community organizers, and folks interested in both social justice issues and personal growth. She has mentored LGBTQ youth and adults in building healthy relationships, feeling at ease with one's sexual orientation and gender identity, and decisions about higher education pursuits. She has led workshops on diversity and inclusion in social justice movements and worked as a coach with individual artists. Originally from Chicago, Jessica spent the 90's in Seattle, the early '00's in Los Angeles and now lives in Santa Fe, NM where she teaches Gender and Media Studies at the Santa Fe Community College.
Student Program Coordinator – Tara Topper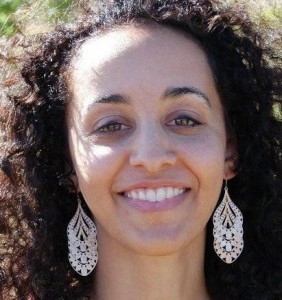 Tara is an actor, writer, director, licensed massage therapist, licensed psychotherapist and social justice advocate. She brings these passions together through a fundamental belief in the body as the source of experience, wisdom and liberation. Tara graduated from UCLA with a bachelor of arts in both psychology and sociology, from Institute for Psycho-Structural Balance with a massage certificate, and Naropa with a master of arts in Somatic Counseling Psychology. Her areas of expertise are chronic pain and health crises, relationships, eating disorders, and trauma. She is thrilled to reconnect with her acting buddy from 2000, Erin Kelly, and contribute to the mission of Bolder Life.
Julia Ferguson
Wendy
Charity Dorrance
Ross Smith
Dawn Bower
Marketing Team

Director – Verena Toth (BolderLife Photographer)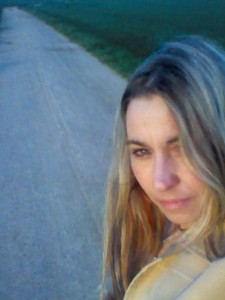 Verena got enthusiastic about BolderLife-Festival immediately since she found it on Erin's internet page. It changed her life and attitude towards many things. That is why she wanted to find the source of this amazing energy. Living and working in Saxony (Germany) a as a free-lance journalist, couldn't prevent her from the strong wish be a part of this wonderful idea. As a curious person, she is open for new things and new experiences. Because of growing up with a mentally challenged sister Verena is committed to community and social awareness especially for handicapped people. She graduated in journalism and science of theatre at the University of Leipzig. Verena  mainly works for a german newspaper (writer and photographer). Last year after she worked for an International Film Festival for Children and Young Audience in Germany, she took part at the BolderLife Festival in Denver. She is back for this year's festival.
Team Members
Devon McKenzie-Thomas – BolderLife Graphic Designer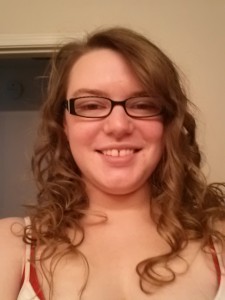 Devon McKenzie is an adventurous, fun loving person with a love for art and all the beauty that comes along with it. She draws for her passion and learning new art skills is part of that passion. When she has time she will go to Castlewood Canyon and hike around with family and friends to relax herself and to enjoy nature. At the moment she works at Red Robin over in Parker, CO, but she hopes to one day work in the field of art and animation as well as in the graphic design field to hone her skills in all that implies. She is happily married to her husband Charles Thomas with two adorable dogs and she is extatic to be working with Bolderlife Festival to learn more about the business of graphic design and being able to help them in all of their brave endeavors! Her biggest dream is to travel the world to exotic places and learn all that she can learn about new and interesting cultures and lifestyles. The first place she wishes to travel is Japan, the culture she has been passionate about learning about since she entered middle school. Hopefully one day this dream can be realized.
Antoinette Rahn – BolderLife Blogmaster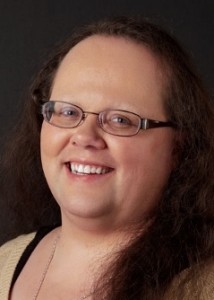 Antoinette is a Midwestern native, living in the scenic region of Central Wisconsin with her husband, Tom. A journalist by trade, she spent 11 years reporting on community events, education, local government and politics, for daily newspapers; followed by an 8-year stint working in marketing and e-commerce for a multi-platform media company. Presently, she is the editor of a national antiques magazine. In all of these roles she's had the good fortunate and unique opportunity to meet people from all walks of life, and often given the honor to tell their stories. The chance to learn about the many facets, triumphs and challenges of the these people inspired Antoinette to become involved in organizations that assist victims of domestic violence, groups which work to raise cultural awareness within the region, and participate in an after-school youth literacy program. She enjoys traveling, researching her Irish heritage, reading, listening to live music, and spending time outdoors. The opportunity to be involved with BolderLife is life-affirming, and is one of the things helping to define Antoinette's greater intention of 'living life by design, instead of by default.'
IT – Ian Kelly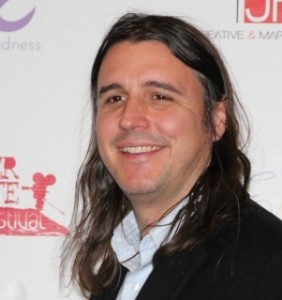 Ian Kelly has over twelve years of experience working in the IT industry and is currently working with southboundsolutions.com, providing IT solutions to to business clients clients. Ian has also done educational summer camps for children and teens, worked as a financial analyst for an investment company and once, long ago, interned at a traveling high school, which is the one adventure he'd most like to repeat. Ian is a father of a four year old son, a guitar player and loves long backpacking trips at the Grand Canyon. His other interests include table top role playing games, science fiction and the Burning Man art festival.
Kelly Sangston
Jobi Berger
Vonalda Utterback
Jenna Rosczyk -Tech Department (Lights, Sound)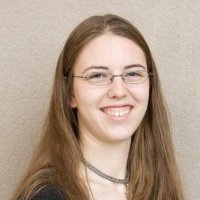 Jenna graduated from a performing arts high school in Colorado where she was a resource for lighting and sound for all performances.  She is excited to be joining the BolderLife team to help out by doing something she loves!
 Extended Staff
Josh Reinema – Buildings Manager

Linda Garneau
Anthony Pritchard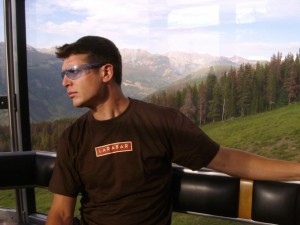 Anthony learned that the power of the internet is the most effective means to send any message and that it's FREE to everyone – you just have to know how to use it. Anthony now works for one of the world's largest foundation repair companies, but volunteers at the BolderLife Festival to facilitate a medium sized team of "buzz builders." Anthony believes in the goals of the BolderLife Foundation and is committed to building the legacy of the BolderLife Festival.
Selections Committee Members
Adam Kay
Angela Blake
Anthony Pritchard
Ashley Berry
Carmen DePaulo
Charlie Banner
Chris Schenk
Deb Lord
Donna Terwilliger
Erich Toll
Erin Kelly
Francie Romsny
Gina Scialla
Howard Smith
Jan Kelly
Jesse Berger
Jobi Berger
Josh Rienema
Kirsten Jorgensen Smith
Linda Garneau
Michael Sugio
Pat Vaisvil
Shealin Sprong
Sophie Bigalke
Verena Toth
Board of Directors
Jan Kelly
Sally Ohlin
Diane Feliciano
Advisory Board
John Kelly
Donna Terwilliger
Gina Scialla
Josh Reinema