Do you want to join our amazing journey? Do you want to know how we are living a bolder life at BolderLife? Do you want to be a part of our amazing staff, a volunteer for the festival or a supporter in any way? Do you want to learn more about our special programming for students, women and all bolder people with films, theater, dance and educational events?
Then you are heartily invited to BolderLife Open House.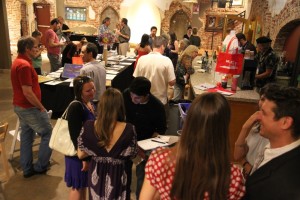 We welcome you every last Thursday of the month at the BLF office, 2827 Umatilla Street in Denver.
Every year we bring in talented and skilled artists and educators to explore life and inspire change through the arts and emotional education. Learn more about our mission here. And we look forward to bringing you another amazing festival in October, 13-19, 2014. In the meantime we would love to tell you more about what we are doing.
So please, join us every last Thursday of the month at the BLF house.
Here are the dates:
June 26th – 7-8:30PM
July 31st – 7-8:30PM

August 28th – 7-8:30PM

September 25th 7-8:30PM
We will have food and drinks and much fun!
For any questions please contact us at info@bolderlifefestival.com or phone (303) 818-4645.