Date, Time, Location, Room:
Saturday, October 18, 4:45PM,  Holiday Event Center, Education Center
Presenter: Mark Andreas
Saturday, October, 18th, 4:45pm – Education Center
Cost: $13/Seniors $10 Regular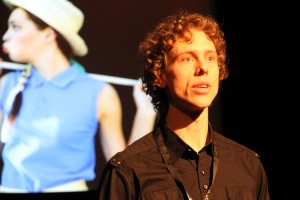 Join us for a reading and a interactive workshop where we'll explore real-life scenarios in small groups, and learn how others did the radically unexpected to resolve extreme conflict.
Mark is a NLP practitioner and trainer, fiction and nonfiction author, with experience in mediation and wilderness therapy. His new book, Sweet Fruit from the Bitter Tree: 61 Stories of Creative and Compassionate Ways out of Conflict, includes stories from Nobel Peace Prize winner Muhammad Yunus, NonViolent Communication founder Marshall Rosenberg, Colonel Christopher P. Hughes, Milton H. Erickson, and more.