Student Outreach Program
BolderLife Festival's Student Outreach Program is back for its second year!
The BolderLife Student Outreach Program was created in 2012 for students from the Denver, Boulder, and surrounding areas. It was our goal to engage the local youth in inspiring educational films, interactive workshops and conversation. Thanks to the overwhelming success of the 2012 Program, BolderLife will be expanding our Student offerings for 2013.
2013 Program
Participating schools have the option of selecting one or both of our two offered themed programs. Each Program consists of one full school day of inspirational and thought provoking speakers, workshops, and films tailored made to connect with and have an impact on high school aged youth. For more information, please refer to our Student Program Electronic Packet.
How do we choose out films?
Films in alignment with the BolderLife vision and mission are submitted from across the globe. After a making it though several layers of judges the films for the student program are then carefully and tactfully chosen by Erin Kelly, Artistic Director, and Dawn Bower, Educator and Director of the Student Outreach Program.
How do we choose our educators?
To complement the lineup of films that have been selected for the Student Program, BolderLife carefully selects educators who both have experience working with youth and expertise in the films theming.
What the day looks like:
9:00-10:30 Session One – Full Feature Film
10:45-11:30 Session Two – Interactive Talkback supporting themes of the Film
11:30-12:00 Lunch
12:00-1:00 Session Three – Shorts Program
1:00-2:00 Session Four – Workshop supporting themes of the Films
When? – December 3rd and December 6th – Program times 9am-2pm
Where? – SIE Film Center – 2510 East Colfax, Denver, CO
Cost? – The Program is $25/student. Teachers and chaperones are free.
Scholarship Opportunities: We have scholarship fund available for interested schools, to find out more about how to qualify for scholarship please email info@bolderlifefestival.com
Programs: Program #1 Program focuses on creative ways out of conflict. Program #2 focuses on LGBTQ awareness and conversation
Supporting our Students
In addition to the interactive, innovative and exciting, pre-organized day we have provided for your students. BolderLife also has more to offer: We pledge to give back 7% of the ticket prices that come from your students back to your school. We will also be handing our discount ticket vouchers to all attending students and chaperones that can be used during the main festival program.
Sponsorship and Community Support
If you are interested in sponsoring our student program, every dollar counts. Please check out our sponsorship packet HERE or email info@bolderlifefestival.com for further information.
Program #1- Creative Ways Out of Conflict
The prerequisite for this program is the viewing of the film "Fambul Tok".
Fly By Light                                                                                                                    
A group of teenagers board a bus for West Virginia, leaving the streets of Washington, DC to participate in an ambitious peace education program. For the first time in their lives Mark, Asha, Martha, and Corey play in mountain streams, sing under the stars, and confront the entrenched abuse, violence and neglect cycles of their past. But as they return to DC, each young person faces an unforgiving series of hurdles and roadblocks that challenge their efforts to build a better life. Through breathtaking visuals from street corners to mountaintops, Fly By Light is an intimate exploration of the chaotic, confusing, and emotional journey to rewrite a young person's future.
Admissions
A short film starring Academy Award nominee James Cromwell that tells a transformational tale about what it takes to find lasting peace, even in war-torn places like the Middle East. Featuring an Israeli couple and a Palestinian man, this modern parable is set in the Admissions Room for the afterlife. Its purpose is to start a conversation that heals.
Grave Digging
Grave Digging is a reflection on the present circumstances surrounding conflict and the glipse of humanity in which we find ourselves.
In the Presence of Absence
This film examines perceptions and ideas of the "other". This is explored as two girls meet in the space that divides them.
Birth of a White Boy
This film follows a man by the name of Jonathon who is torn by thoughts of revenge or reconciliation as he prepares to give the best man toast at his father's wedding reception. The film highlights important issues such as racism, forgiveness, childhood, and adulthood. As we follow Jonathon on his short journey during his father's wedding we learn that there is more than just meets the eye.
Program #2- LGBTQ Awareness

The prerequisite for this program is the viewing of the film "Gun Hill Road".
Hazel                                                                                                                   
An obsessive mother on the verge of a nervous breakdown, a father carefully blotted out from all the family photos, and a dreadful child psychiatrist with unconventional methods – these are the people in young Hazel's life. Young Hazel, who is secretly attracted to boys…
Tomboy                                                                                                                    
Tomboy brings a light and charming touch to this contemporary coming-of-age story which deftly explores relationships between children and their peers; between children and their parents; and the even more complicated relationship between one's heart and one's body.
100% Myself                                                                                                                    
100% Myself shows the gorgeous symbiosis of kids, community and LGBTQ (lesbian, gay, bisexual, transgender, queer/questioning) acceptance when Manhattan Middle School had their Diversity Day Assembly this past May. It shows Tracy, who performs at the assembly as part of the Sound Circle Chorus. The film follows Tracy's journey as an 'out' principal who reflects on her own middle school 'closeted' experience of isolation and fear but ends with her being extremely hopeful for the future. O the times they are a changin!
Valentine Road                                                                                                                    
On February 12, 2008, in Oxnard, California, eighth-grade student, Brandon McInerney shot his classmate, Larry King, twice in the back of the head during first period. When Larry died two days later, his murder shocked the nation. Was this a hate crime, one perpetrated by a budding neo-Nazi whose masculinity was threatened by an effeminate gay kid who may have had a crush on him? Or was there even more to it? Looking beyond all the copious news coverage of this tragic event, Valentine Road tells the story of two victims: the deceased and the murderer. With keen insight, the film connects the human wreckage of Larry's and Brandon's troubled lives – both physically abused, both from broken homes, and both searching for a sense of belonging.
Educators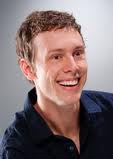 Mark Andreas
Mark Andreas has a Personal Change Coaching private practice in Boulder CO, where he offers individual sessions assisting people in achieving life-goals and resolving limitations using NLP, Core Transformation, and other methods for personal transformation and development. Mark specializes in the topic of anxiety, and working with youth (markandreas.com). He is also a co-sponsor of Andreas NLP Trainings (andreasNLPtrainings.com), which offers cutting-edge NLP trainings in Boulder. Mark has traveled the country sharing stories and offering workshops based on his book "Sweet Fruit from the Bitter Tree: 61 stories of creative and compassionate ways out of conflict," endorsed by Dan Millman and William Ury. Mark's past experience includes receiving his undergraduate degree in Peace and Global Studies at Earlham College, after which he worked for two years as a counselor/trip leader for a Wilderness Therapy company, facilitating groups of "troubled" youth on a round-the-clock basis both in individual therapy and group process during three-week-long backpacking expeditions throughout the western United States.
In situations of conflict, is it possible to change the behavior of others by changing our own behavior or by using the right words skillfully and with heart? Conflict comes in major ways between groups and nations, but also in small persistent ways between strangers, neighbors, friends, and family. In these situations, join Earlham College Peace and Global Studies graduate Mark Andreas for a reading and experiential from his book, "
Sweet Fruit from the Bitter Tree: 61 Stories of Creative and Compassionate Ways out of Conflict
." Mark will share some of these stories that illustrate creative and often surprising ways people have found to address and transform conflict. Then you'll have a chance to explore your own and others' real-life scenarios, and have fun generating possible solutions. Whether you are experiencing conflict with others or within yourself, learn ways to resolve these challenging situations by staying connected through difficulty and drawing on creative inner resources. Signed books will be available for purchase for $15.00, and all proceeds will go directly to the BolderLife Festival.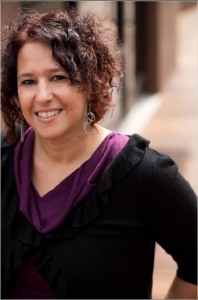 Jessica Lawless 
Jessica Lawless is an educator, mentor, writer, artist. Jessica co-founded and co-created a grassroots self-defense organization as a community response to the awful experience of losing a friend to rape and murder in Seattle Washington in 1993. Jessica has developed programs and led groups for women and girls experiencing domestic violence, for partners and families of transgender folks, for first generation college students, for homeless youth, and for artists, writers, educators, community organizers, and folks interested in both social justice issues and personal growth. She has mentored LGBTQ youth and adults in building healthy relationships, feeling at ease with one's sexual orientation and gender identity, and decisions about higher education pursuits. I have led workshops on diversity and inclusion in social justice movements and worked as a coach with individual artists. Originally from Chicago, Jessica spent the 90's in Seattle, the early '00's in Los Angeles and now lives in Santa Fe, NM where she teaches Gender and Media Studies at the Santa Fe Community College.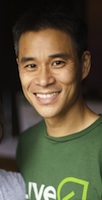 Steve Ma 
Steve Ma is Board Chair of One Common Unity which works to replace our culture of violence and vengeance with one of peace and compassion. Through OCU, Steve uses innovative arts-based programming, films, and music to help inner-city youth learn important social and emotional skills, break the cycle of violence, and become community ambassadors for peace. Steve also co-founded and led Live Green, a social enterprise focused on growing the green economy, served as a leader with AARP, the nation's largest membership organization, and spent many years as a community organizer, campaign director, and advocate with the Public Interest Research Groups. In 2001, Steve literally walked 1,523 miles on foot during a unique campaign centered around reducing the influence of money in politics. He was featured in dozens of major media outlets including the New York Times. His efforts led to the passage of a landmark Clean Elections law and AsianWeek Magazine named Steve their 2001 Asian-American of the Year.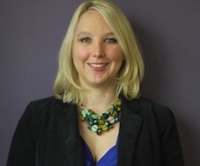 Pearl W.  Bell
Pearl W.  Bell Is an experienced speaker and trainer in the areas of Conflict, Anger, Communication, Relationships and Violence Prevention.  She has spoken on topics such as Transformative Mediation, Social Norming, Bullying Prevention, Dating Violence, Karpman's Triangle and Power, Privilege and Oppression.  Pearl has experience in dialogue facilitation and teaching Conflict and Anger Management Skills.  She has worked at The Conflict Center for over 6 years with youth and adults in the community and in schools.  She received her dual Master's Degrees from the University of Denver in International Studies and in Conflict Resolution, she has a Certificate in Alternative Dispute Resolution and Mediation.  Pearl is adjunct faculty at University College at the University of Denver. For over 26 years The Conflict Center  has been providing programs to the Denver Community. We strive to help people use conflict as an opportunity to grow, learn, and create positive change in their lives. The Conflict Center believes that we all have a role to play as peacemakers in our homes, schools, congregations, workplaces and communities. Learn more about our programs for youth and adults on our website by visiting www.conflictcenter.org.  You can learn to handle daily hassles and conflict effectively, to take concepts and ideas into the real world and translate them into productive, successful, nonviolent actions and behaviors.