BolderLife hosts local high schools and middle schools for a day of films and conversation. We will spend the day cultivating emotional intelligence and social and emotional learning, which are correlated not only with success in school and career, but also with fulfillment and health in life. This year's Program tackles topics like empathy and human trafficking, prevention of bullying and suicide, cultivating resilience and leadership, and exploring empathy.
BolderLife is distinguished by out choice of subject matter and approach to addressing it. Film and other artistic festivals are generally about entertainment, not personal growth. Yet art is one of the most powerul levers in bringing light into darkness. The status quo in education is very test centric, with programs such as No Child Left Behind creating a deficit in social and emotional learning. BolderLife works directly with students and teachers to provide tangible change.
This simple recipe of artworks paired with workshops has proven extraordinarily powerful in the last 2 years. We have found no one else like us, and nobody in the Denver area doing what we do. In 2013 a highschool administrator told BolderLife that, "BLF was one of the most powerful educational experiences we have had outside of school."
Each Program consists of one full school day of inspirational and thought provoking speakers, workshops, and films tailored made to connect with and have an impact on high-school-aged youth. For more information, please refer to our Student Program Electronic Packet.
We are proud to bring this program to local youth by using film and the arts to open up meaningful conversations and activities that leave students feeling braver, wiser, and more empowered!
Cultivating Empathy through Stories of Human Trafficking Program
Wednesday, October 15th, 9AM-2PM.
The Empower Youth Program: How Empathy Can Eradicate Exploitation
The Empower Youth Program equips students to stay safe from exploitation. It is designed as a tool to help those working with youth to facilitate a conversation about how to safely navigate the factors that can make us vulnerable. At the same time, the program nurtures the development of empathy, so that students will be empowered to make a difference in the lives of others as well. 

Strategy
At the heart of the Empower Youth Program is the concept of empathy. Empathy is an active response to the suffering of others, and it is a characteristic that our culture is in great need of cultivating. Few of us are completely apathetic (choosing to disregard another's suffering), but many of us get stuck in sympathy (feeling badly for the suffering of others). Empathy is the solution to issues of exploitation, including bullying, neglect, emotional or sexual abuse, and even severe issues like human trafficking. By inspiring students to develop empathy for those around them, through a series of short films, activities, and discussions, and a panel of experts and survivors, the program partnership between iEmpathize and BolderLife distinguishes itself as both an exploitation awareness tool and a character education program with far-reaching transformative potential for your students.
They will be experiencing a series of short films, activities and speakers. And we are very excited to partner with  iEmpathize.
Check out "EYP Trailer" by iEmpathize on Vimeo.
The video is available for your viewing pleasure at http://vimeo.com/106960585
Resilience and Leadership Program
Thursday, October 16th, 9AM-2PM.
This program is about demonstrating how young people can not only endure though life challenges, but also learn how to thrive and chase their dreams and passions despite (and maybe even because of) difficulties. In a day filled with films, expert speakers, and empowering activities, everyone in the room can gain confidence, strength, and drive to move forward in their lives.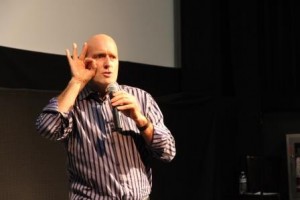 Our speakers for this day:
Craig Zablocki wants to bring you a world where audiences don't just sit through a humorous keynote, but sit on the edge of their seats. A world where what they learn gets used right away, gets passed on to others, gets results. A world where everyone leaves more connected to one another, more alive and having more fun.
Rick Gunn is an award winning photographer, writer adventurer and public speaker. In 2005, Gunn quit his 14-year career as a daily newspaper photographer and rode his bicycle 26,000-miles through 33 countries, over three years. Since his return in 2008, he has toured with a multimedia presentation about the journey entitled "Soulcycler."
Bullying and Suicide Prevention Program
Friday, October 17th, 9AM-2PM.
This program uses documentary and narrative films to illustrate the impact that bullying can have on a young person, and what small steps each student can do to make a massive difference in their own lives and the lives of their peers. Facilitators include a keynote speaker who has been both bullied and a bully himself, and a panel of speakers who are experts in prevention and solutions. They will focus on personal stories of loss and triumph, and transformational activities that give students hands-on perspective-changing experiences. This will be an unforgettable day for both students and educators.
Keynote Speaker: JP Butler is the Founder and current Executive Director of Quantum Leadership. He has worked in the nonprofit sector since 2003 and has worked with youth since 2004. He has conducted classroom presentations, conference and retreat workshops, all-school assemblies, leadership trainings, and has personally mentored youth nationwide. He has a deep level of understanding and empathy when it comes to what students, parents, and schools are going through. As a friend, mentor, big brother, and speaker, JP continuously gives hope, encouragement, and challenges to his audience. His ability to quickly connect with adults and students paired with his warm, contagious smile make JP a very unique individual.
The feature film for this program won the audience choice award in the 2013 Festival: "Regret/Spijt"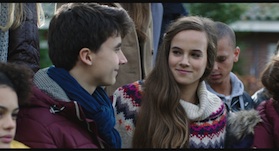 Synopsis: Jochem is a normal student, but because of its weight, he is massively bullied by his classmates. When he tries to fight back, but is even more harassed. Only David and Vera refrain, but they are too afraid to stand up for him. The situation worsens after a class a party, because  Jochem disappears without a trace. This exceptional film is both touching and realistic, and will stay in the mind long after the final scene.
How do we choose our educators?
To complement the lineup of films that have been selected for the Student Program, BolderLife carefully selects educators who both have experience working with youth and expertise in the films' theming.
What the day looks like:
When? – October 13th through October 17th – Program times 9am-2pm
Where? – Denver Holiday Events Center – 2644 W 32nd Ave, Denver, CO 80211
Cost? – The Program run on as is run on a sliding scale. A full price ticket is $25/student. Teachers and chaperones are free.
Scholarship Opportunities: We have scholarship fund available for interested youth and schools, to find out more about how to qualify for scholarship please email info@bolderlifefestival.com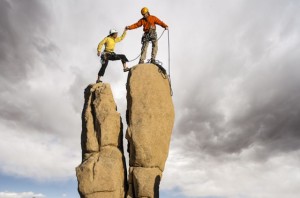 Sponsorship and Community Support
If you are interested in sponsoring our student program, every dollar counts. Please check out our sponsorship packet HERE or email info@bolderlifefestival.com for further information.