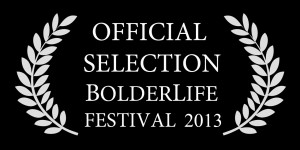 2013 Films Summary
Below are all of the selections in the films program listed in alphabetical order. To see the schedule at a glance, please visit our Program page.
Tickets are now available!
Links to purchase tickets are available next to each film or shorts series. When purchasing tickets online, you will be directed to the SIE Film Center ticketing system. Once on the detail page you can click the appropriate showtimes to purchase tickets. You can also purchase tickets at the box office at the SIE Center prior to the event.
---
"100% Myself"
Documentary Short (5 min)
Director: Barb Miller
Country: USA
100% Myself shows the gorgeous symbiosis of kids, community and LGBTQ (lesbian, gay, bisexual, transgender, queer/questioning) acceptance when Manhattan Middle School had their Diversity Day Assembly this past May. It shows Tracy, who performs at the assembly as part of the Sound Circle Chorus. The film follows Tracy's journey as an 'out' principal who reflects on her own middle school 'closeted' experience of isolation and fear but ends with her being extremely hopeful for the future. O the times they are a changin!
---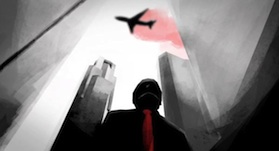 "18 Minutes"
Animated Short (3 min)
Director: Christopher Mennuto 
Country: USA
This animation piece is the story of a father's survival on September 11th. Although his son was only 10 when the father narrowly escaped the fall of the towers, the son's recollection of the day's events of continue to resonate in his mind. The son produced thousands of frames, hand-drawing each one in Photoshop.
---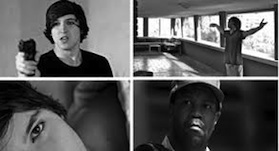 "A Perfect Day"
Narrative Short (20 min)
Director: Adam Rubin
Country: USA
Colorado Premiere
A Perfect Day Trailer
Max Franklin is far more than a typical suburban kid. However, today, like several others before him, he's determined to leave a chaotic and frightening mark. Max is planning a 'Columbine' attack on his high school. Zeke, a mailman, has just lost his job and is delivering an envelope on a last route to someone on the verge of an atrocity. Two characters, both experiencing intense pain and loss, unsuspectingly are headed on a collision course that will change both their lives.
---
"An Ordinary Life"
Saturday December 7th, 2013 – 9:45pm (Buy Tickets) – 68 min
Ticket Price $13.00 General Admission $10 Student and Senior
Screened with "Awakening World" (68 min total running time)
Feature Documentary (28 min)
Director: Patricia Somers
Country: USA
Colorado Premiere
An Ordinary Life trailer 
Dot Fisher-Smith is a mystical masterful artist, a war resister, an environmental activist, a jailbird. As a great-grandmother, she chained her neck to a log truck to protest salvage logging of old growth forest. Dot's life illuminates our shared history: the segregated South, draft protests, LSD in late 60's San Francisco, and finding a spiritual path. "I've always thought that by the time she's 80 she's going to be completely enlightened," says a friend. "She's going to float off the face of the earth. But no, she just keeps getting more real!" This moving documentary is an intimate portrait of life and death through the eyes of 82-year-old Dot as she asks, "What matters?"
---
"Awakening World"
Saturday, December 7th, 2013 – 9:45pm (Buy Tickets)
Ticket Price $13.00 General Admission $10 Student and Senior
Screened with "An Ordinary Life" (68 min total running time)
Feature Documentary (40 min)
Director: Sebastian Siegel
Country: USA
Awakening World trailer 
What fuels an Awakening World? That's what filmmaker Sebastian Siegel sets out to uncover through interviews with renowned authors, leaders, and globally recognized artists. The documentary adventure explores the fundamental questions at the core of human fulfillment, such as "what is love?" and "what is the purpose of life?." Influences on the filmmaker from Indian mythology, the arts, and growing up in Hawaii drive the film. The woven dialogue culminates in the advocation of the concept of 'Aloha' as the essential means necessary to perpetuate widespread human joy.
---
"The Cassowary and the Fruit Bat"
This film will be shown at the Closing Gala on Sunday December 8th, 2013 – 8:00pm (Buy Tickets)
Animated Short (3 min)
Director: Ian Cooke
Country: US
The Cassowary and the Fruit Bat trailer 
A flighted mammal builds wings for a flightless bird in order to win her love.
---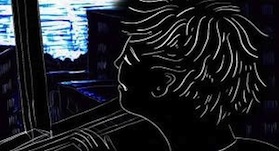 "Door No. 5"
Animated Short (4 min)
Director: Tempe Hale 
Country: USA
In Door No. 5 , A young boy has grown up with his single dad, who is now dying and lies sick in the bed of the apartment they share. A neighbor comes to check on the dad, and seeing his worsened state, asks the boy to go play; thus, thrusting the boy into the emptiness of the apartment building hallway with no support but his own imagination and the company of his rubber ball. He is aware of his father's illness, and yet, in the way that children often deal with fear, he retreats into play. The young boy explores the halls, spying on neighbors, and slamming his handball against their quiet walls. His actions are an effort to distract and process the terror and anger of losing his father. In the end the boy is welcomed into the first warm, inviting space he finds in apartment no. 5. As he is about to join this neighbor family for dinner, he is reminded of his father alone across the hall. He is haunted and torn while standing at the threshold between finding his own comfort and support, and being the support for his father.
---
"Change: The Life Particle Effect"
Friday, December 6th, 2013 – 2:45pm (Buy Tickets) – Includes a Filmmaker TALKback
Ticket Price $13.00 General Admission $10 Student and Senior
Feature Documentary (45 min)
Director: Edwin Kim
Country: USA
Change- The Life Particle Effect trailer 
What is this idea? Everything exists as a potential. Reality is changeable. This simple perspective will change how you navigate through your life. This movie was created as a tool to inspire you. To ignite the possibility of your life. To reach in and open your heart widely, and breathe the LIFE back into your life. By the end of the film, our aim is to help you understand your creative potential strongly enough that you feel an invincible hope for yourself and the world. We don't only want to inspire you, we want to help you CHANGE!
---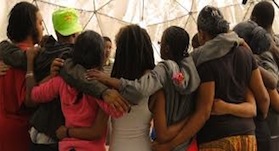 "Fly By Light"
Sunday, December 8th, 2013 – 4:15pm (Buy Tickets) – Includes a Filmmaker TALKback
Ticket Price $13.00 General Admission $10 Student and Senior
Feature Documentary (99 min)
Director: Ellie Walton
Country: US
Colorado Premiere
Fly By Light Trailer
A group of teenagers board a bus for West Virginia, leaving the streets of Washington, DC to participate in an ambitious peace education program. For the first time in their lives Mark, Asha, Martha, and Corey play in mountain streams, sing under the stars, and confront the entrenched abuse, violence and neglect cycles of their past. But as they return to DC, each young person faces an unforgiving series of hurdles and roadblocks that challenge their efforts to build a better life. Through breathtaking visuals from street corners to mountaintops, Fly By Light is an intimate exploration of the chaotic, confusing, and emotional journey to rewrite a young person's future.
---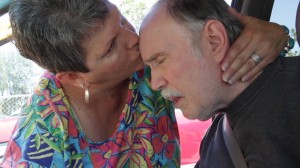 "Give"
Documentary Short (18 min)
Director: Vanessa Leigh
Country: USA
World Premiere
'Give' is a documentation of a selfless wife's mission to ease the pain and comfort her ailing husband, captured through the lens of the human experience of caregiving and told in a language that all are fluent in: love. Director Vanessa Leigh exposes the strength and spirit of her own mother, Pamela, as she provides aid and comfort to her husband, William, as she has daily since his Parkinson's diagnosis in 1993. A relationship founded in health thirty three years ago, Pamela and William have battled this debilitating disease together, a disease that keeps William at the edge of human experience and has altered Pamela's life as well. She happily sacrifices her independence in order to create a life experience only she and her husband understand, where she is her husband's 'giver'. Created in the spirit of all who care for those they love, 'Give' is a poignant and heartbreaking reminder that it is only when you give yourself, that you truly give.
---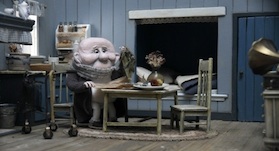 "Goodbye Mister De Vries"
Animated Short (6 min)
Director: Mascha Halberstad 
Country: Netherlands 
Colorado Premiere
In Goodbye Mister De Vries , Ninety-three year old Mister De Vries is ending his days at the window of his timber cottage in Waterland, until an unexpected messenger jolts him awake.
---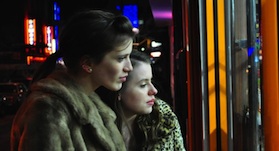 "Goodnight"
Narrative Short (28 min)
Director: Muriel d'Ansembourg
Country: England
Colorado Premiere
'Goodnight' is an intimate portrait of two 14-year-old girls on a night where their childhood innocence is threatened by an awakening sexuality. The film follows Rachel and Chloe as they head into London on a secret night out, dressed way beyond their years and oozing a sexuality they barely own. Giving mixed signals to the men they meet, the boundaries between innocent play and dangerous seduction start to blur.
---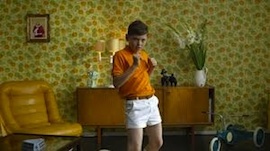 "Hazel"
Narrative Short (8 min)
Director: Tamer Ruggli
Country: Switzerland 
Colorado Premiere
Hazel Trailer
In Hazel An obsessive mother on the verge of a nervous breakdown, a father carefully blotted out from all the family photos, and a dreadful child psychiatrist with unconventional methods – these are the people in young Hazel's life. Young Hazel, who is secretly attracted to boys…
---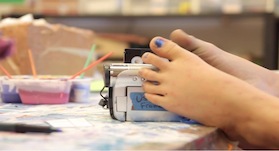 "The Healing Power of Art"
Documentary Short (20 min)
Director: Mariah Dunn
Country: USA
Colorado Premiere
The Healing Power of Art trailer 
Children's Healing Art Project (CHAP) is a place where kids can be themselves, no matter what challenge they are facing in their lives. At CHAP everyone is facing a challenge and it's that special bond that brings the kids and their families together. This documentary takes you on a journey with three families as you discover the challenges they face and how art has helped as they overcome them.
---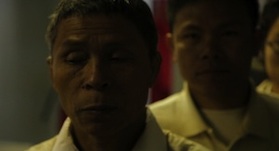 "Hope is Free at this Shop"
Documentary Short (11 min)
Directors: Brian Bakos, Siming Xu, Ty Dockter, Wanda Lakota
Country: USA
Donned apron and cleaning rag in hand – this has become the day-to-day for those refugees lucky enough to be resettled in the United States. Uprooted from their homes, and driven to live in camps is the position in which most refugees find themselves. Months, years, and in some cases decades spent waiting. In Aurora, Colorado there is a thrift store that brings in dozens of refugees from all over the world. Their English is minimal, but their drive to succeed is paramount. Safari Thrift is where they learn to find a way into the American work force. There are no promises that these refugees will acquire jobs after graduating from the program, but one thing is for certain, their futures are forever altered because of their past.
---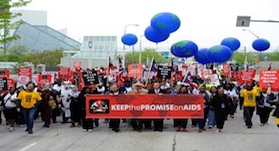 "Keep The Promise: The Global Fight Against AIDS"
Saturday, December 7th 6:30pm (Buy Tickets)
Ticket Price $13.00 General Admission $10 Student and Senior
Feature Documentary (44 min)
Director: Jörg Fockele & Marc Smolowitz
Country: US
Keep The Promise: The Global Fight Against AIDS trailer
Narrated by Margaret Cho, "Keep The Promise: The Global Fight Against AIDS" is a music/protest documentary that profiles advocates from around the world who attended the "Keep The Promise Rally & March" that unfolded in Washington, DC during July 2012 as part of AIDS Healthcare Foundation's lively presence at the 19th International AIDS Conference. A dynamic stage show, rally, and protest march punctuate powerful personal stories of people from all walks of life who have been impacted and affected by HIV/AIDS and have decided to continue the global fight to end the AIDS Crisis.
---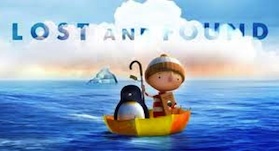 "Lost and Found"
Animated Short (24 min)
Director: Philip Hunt
Country: UK
Lost and Found Trailer
A magical tale of friendship and loneliness, which tells the story of a little boy who one day finds a penguin on his doorstep. Although at first he is unsure what to do, the boy becomes determined to help the penguin find his way back home…Even if that means rowing all the way to the South Pole!
---
"Lonely Boy"
Sunday, December 8th 1:00pm (Buy Tickets) – Includes a Filmmaker TALKback
Ticket Price $13.00 General Admission $10 Student and Senior
Feature Narrative (124 min)
Director: Dale Fabrigar
Country: USA
Colorado Premiere
Lonely Boy trailer 
The romantic misadventures of a schizophrenic bachelor. Franky is stuck in a directionless rut of cold isolation. He lives in a hauntingly bare apartment and works a dead-end job. As a uniquely spirited young man in constant pursuit of romance, Franky attempts to navigate the mercilessly harsh world of dating. There's just one caveat: he suffers from schizophrenia and recently decided to liberate himself from his medication. After losing his job because of his illness, things take a tragically funny turn for the not-so-good. When he finds a genuine connection with Alex, he inadvertently sets on a path towards self-actualization. Franky searches to uncover the truths about his family's past in hopes to bring him peace and clarity. However, what he finds may in fact cloud his reality further.
---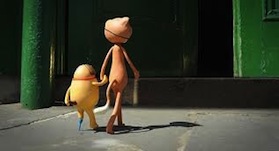 "Macropolis"
Animated Short (7 min)
Director: Joel Simon 
Country: UK
Macropolis Trailer
Macropolis , is the animated story of two toys with impairments who were discarded from a factory production line. Coming to life, they rebel and chase the factory delivery van in the hope of rejoining their friends. Lost in the unfamiliar, big city, they are overwhelmed by the challenge ahead.
---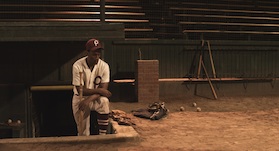 "Mama's Boy"
Narrative Short (20 min)
Director: Brian Hartley 
Country: USA 
Colorado Premiere
Mama's Boy Trailer
Mama's Boy Captures the untold story of Randall "Mama' Boy" Burke, an African American baseball player in 1935 and his role in the first attempts to cross the color barrier in baseball. Mama's Boy is called up to play for an all-white minor league team, where he learns it's not just segregation that can stop him from playing the game he loves.
---
"Menschen"
Narrative Short (28 min)
Director: Sarah R. Lotfi 
Country: USA 
Colorado Premiere
Menschen Trailer
In Spring of 1945, the Wehrmacht forces are weary from retreat, while the Allies are closing in. A single Austrian captain attempts to guide what is left of his platoon behind the Russian lines to surrender to the Americans. They take under their wing a young man with a severe disability. As the loyalty of his men is brought to the test, the captain grows closer to the boy who evokes a deep secret from his past in the Nazi Reich.
---
"Motivations"
Documentary Short (8 min)
Director: Colleen Brown
Country: USA
Colorado Premiere
What happens when 'normal' gets turned upside-down…and what obstacles must you face to get back? "Motivations" is a look inside the everyday struggles of a mother as she battles progressive Multiple Sclerosis, the toll it takes on loved ones, and how a family continues to move forward.
---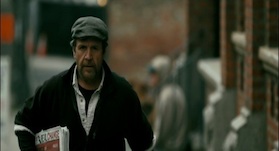 "Real Change"
Documentary Short (9 min)
Director: Adam Michael Becker
Country: USA
Colorado Premiere
Real Change trailer 
Real Change follows four homeless individuals who sell Real Change News, a street newspaper in Seattle. As they navigate life in Washington State, each subject considers what homelessness in America means today.
---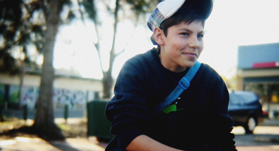 "Rites of Passage"
Friday December 6th, 2013 4:30pm (Buy Tickets)
Ticket Price $13.00 General Admission $10 Student and Senior
Feature Documentary (80 min)
Director: Philip Crawford
Country: Australia
Colorado Premiere
Rites of Passage trailer 
Made with a message of hope, Rites of Passage is a raw, uncensored and honest film inspired by the life experiences of the young people involved in the making of this powerful feature-length drama. Six interwoven stories show these teenagers negotiating the dangers and discoveries of their age. Because the cast were also the crew, what emerges is a self portrait of resilient kids responding to the challenges surrounding them. They might live in public housing and come from families that have seen disadvantage and hardship, but with frankness and courage these young people have dipped below the surface of their often tough exteriors to reveal what's going on inside.
---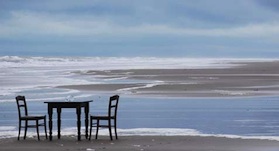 "The Sea Reminds Me"
Narrative Short (13 min) 
Director: Ray Jacobs and Jonathon Tritton
Country: UK
Colorado Premiere
The Sea Reminds Me , is about Mark, a learning disabled man who cannot come to terms with his fathers death. He is truly all at sea. Marks yearning for real touch and connection urge him to a welsh seaside town, a place haunted with childhood memories. A visit to a favorite holiday pub brings Mark closer to his father than he ever could have imagined. Eventually Mark is magically led to the sea itself , where the true treasure awaits. Marks adventure travels through landscape, imagination and memory. The film takes us to a place where both real and imagined worlds live side by side and remind us that sometimes we have to travel through both to move through a crisis.
---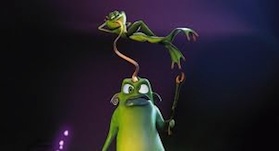 "Snap"
Animated Short (7 min)
Director: Thomas G. Murphy
Country: Belgium
Snap Trailer
In Snap the Water Haggis live an idyllic life beneath a stunning lake & in their beautiful underwater cavern, inspired by New Zealand's "Pink & White Terraces" (Otukapuarangi – "fountain of the clouded sky") & Spain's "Caves of Drach." But for a young Haggis called Snap, life isn't so idyllic as he just isn't much good at getting fish the traditional way. But when he meets a cool frog called Freddie, Snap makes an unlikely new friend and masters the ancient martial art of Tongue Fu. He then turns the whole world of the Water Haggis upside down & shows that sometimes you to have to think differently to solve a problem & to beat the bullies… smarts are always gonna be better than brawn.
---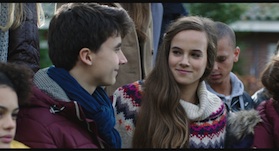 "Spijt! Regret!"
Saturday December 7th, 2013 – 7:45pm (Buy Tickets)
Ticket Price $13.00 General Admission $10 Student and Senior
Feature Narrative (95 min)
Director: Dave Schram
Country: Netherlands
US Premiere
Spijt! Regret! trailer 
School life isn't easy for Jochem. He is the target of a bully, Sanne, and her two friends. Class mentor, Tino, is too busy acting popular for his students and doesn't take action. Classmate David is annoyed by all this, but doesn't dare to say something. Then teacher Tino organizes a class party, where the band formed by David, Youssef, Niels and Nienke is allowed to play. David hopes this will impress Vera, the cutest girl in his class. When that plans fails, David turns his back on Jochem, who is severely pestered by his bullies. The next morning the Principal informs the class that Jochem didn't return home from the party…
---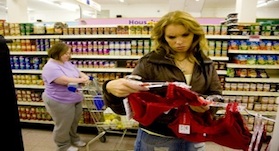 "Sweetheart"
Narrative Short (15 min)
Director: Eva Riley
Country: UK
Colorado Premiere
Sweetheart Trailer
Lou may have Downs syndrome, but she is more than capable of looking after herself. She lives with her controlling sister Ashley, who always gets what she wants. When a new man comes into their lives, the sisters become rivals in love, bringing their relationship to a head.
---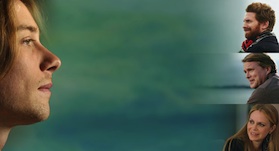 "The Story of Luke"
Thursday December 5th as Part of our Opening Gala Doors Open at 6:00pm – Film starts at 7:30pm (Buy Tickets)
Ticket Price $25.00 Admission to Opening Gala and Film, $15 Film only
Feature Narrative (95 min)
Director: Alonso Mayo 
Country: USA
Colorado Premiere
The Story of Luke Trailer
Luke, 25, is autistic and lives a sheltered life with his grandparents. But his world is suddenly turned upside down when his grandmother dies and he is forced to live with his dysfunctional relatives who have no patience for him or his senile grandfather, who they quickly force into a nursing home. Luke is left with his grandfather's final semi-coherent words: "Get a job. Find a girl. Live your own life. Be a man!" For the first time in his life, Luke has a mission. He is about to embark on a quest.
---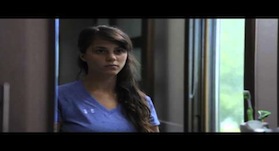 "Transforming Loss"
Saturday December 7th, 2013 – 1:00pm (Buy Tickets) – Includes a Filmmaker TALKback
Ticket Price $13.00 General Admission $10 Student and Senior
Feature Documentary (55 min)
Director: Judith R. Burdick
Country: USA
Transforming Loss trailer 
This film examines and demonstrates the many positive ways that people cope with tragic loss through death. These individuals have not only survived their profound losses, but have become more than who they were before. As a part of the healing journey, they have all chosen to help others. This is the gift and the hope depicted in a larger story.
---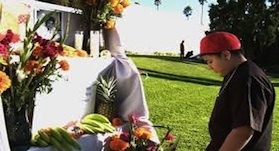 "Valentine Road"
Saturday December 7th, 2013 – 11:00am (Buy Tickets)
Ticket Price $13.00 General Admission $10 Student and Senior
Feature Documentary (89 min)
Director: Marta Cunningham
Country: USA
Valentine Road trailer 
On February 12, 2008, in Oxnard, California, eighth-grade student, Brandon McInerney shot his classmate, Larry King, twice in the back of the head during first period. When Larry died two days later, his murder shocked the nation. Was this a hate crime, one perpetrated by a budding neo-Nazi whose masculinity was threatened by an effeminate gay kid who may have had a crush on him? Or was there even more to it? Looking beyond all the copious news coverage of this tragic event, Valentine Road tells the story of two victims: the deceased and the murderer. With keen insight, the film connects the human wreckage of Larry's and Brandon's troubled lives – both physically abused, both from broken homes, and both searching for a sense of belonging.