2013 BolderLife Theater Program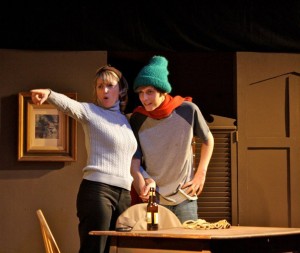 BolderLife is excited to bring another year of fantastic plays to this year's multi-media festival! We have two separate performance days scheduled, so please check out the information below for the plays, actors, directors and playwrights that are involved in this year's festival.
For more information about the playwrights, directors and actors, please check them out on our dedicated pages: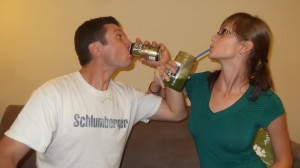 Performance Days/Times
The BolderLife plays will each be performed during both of the following dates and times:
Program Order
The Theater Program consists of 6 plays this year, and each performance will include an intermission after the third play "Trayvon – Killing King's Dream".
Happy
Logline: Ever wonder what really goes on in the head of a severely handicapped person?  Can they hear everything you're saying?
Playwright:  Amy Cuomo
Director:  Autumn Mann
Cast:  David Oakeley, Jennifer So, and Meghan Wescombe
Heart and Soul
Logline: When HE loses his heart and soul, SHE tells him that it happens to everyone.  Can SHE drag him down the path of material distraction?
Playwright:  George J. Bryjak
Director:  Boyd McCullum
Cast: Joe LaFollette and Laura Lee
Trayvon- Killing King's Dream
Logline: After hearing the verdict in the Martin/ Zimmerman case, co-workers play out the deadly affect it could have on society.
Playwright:  Steven Schenck
Director/Vocalist:  Sheila Ivy Traister
Cast: Artie Ray, Sam Gilstrap, and Banji Osindero            Musical Consultant: Ben Makinen
Feng Shui Fever
Logline: What happens when a book on Feng Shui gets into the hands of a desperate woman during a dark night of the soul?
Playwright:  Nicolette Vajtay
Director:  Erich Toll
Cast:  Christine Vitale and Marc Moran
Mr. Fantastic
Logline: Jeanna and Harry are a married couple approaching their twilight years. Jeanna believes she knows everything about her husband, but is surprised to find silver platform shoes in a parcel delivered to their home. Is there another side to Harry she has never realized?
Playwright: Kevin Jones
Director: Danielle Lombardo
Cast: Kristin Keating and Mark Ogle
Paradise Lost
Logline: An ordinary couple's ordinary evening is disturbed by an ordinary occurrence that triggers an extraordinarily seismic shift in the way they view their lives. At turns absurd and heartbreaking, Paradise Lost is an allegory about the dawning of self-awareness at the possible cost of comfort and contentment.
Playwright: Jeffrey Neuman
Director: Pamela Cuming
Cast: Catherine McGuire and Kevin Cunningham
Performance Location
Location:  Denver Crossroads Theater – 2590 Washington St, Denver, CO 80205.