Join Our Vision And Volunteer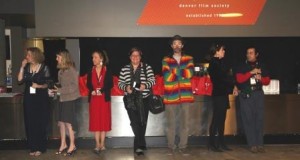 BolderLife is based on community involvement, aiming to inspire change on a local and global level. We are continuously seeking new and innovative ways to involve members of our community. Volunteering is one of the ways we wish to involve the community in order to achieve the highest level of inspiration. As a volunteer for BolderLife, you will be a powerful force in shaping our community and bringing the BolderLife Vision to life.

We are always seeking awesome volunteers for year-round events as well as the annual festival. We are fun, playful, driven, and on top of that we are delivering a kick ass product. Volunteer activities for  our year round events include organizing and planning as well as interacting with attending community members. Volunteer activities pre festival include: web/social marketing, shmoozing, fundraising, organization from the bottom up, etc. Volunteer activities for the event include: taking tickets, decorating, meeting and greeting, supervising workshop registration and assisting in venue set-up, etc.
Our volunteers not only have the gratification of participating in our one-of-a-kind events as well as meeting local and visiting filmmakers, sit in on workshops and screenings, and participate in BolderLife Dance Breaks!
How You Can Help
There are many areas where we need help in implementing the vision of the BolderLife Festival, and we would love your help! The following are areas where we need help. If you are interested, please visit the contact us page and send us a message and let us know how you would like to be involved.
We are looking to fill several different positions in BolderLife. From 2 hours/week to 10 hours a week ranging from creative to administrative work.
Festival Pre-production available positions:
Positions:
Student Outreach Program (2-10 hours/week):

BLF hosts local high schools and middle schools for a day of films and conversation cultivating emotional intelligence and social and emotional learning which are correlated not only with success in school and career, but also with fulfilment and health in life, in school and career. The goal of BLF is to open communication on controversial topics such as bullying and LGBTQ issues using artistic  platforms (e.g., film) and, along with community organizations and schools, developing useful skills through accompanying educational workshops for students.

Reaching out to Schools to participate in the porgram
Reaching out to donors to help fund the 50% reduced lunches program students
Be a volunteer during the festival to help with admin, checkin, student wrangling, mic running, etc.

If you are interested in the Student Program please email the Student Program Director Courtney Merage HERE

Education/Community Partner Coordinator (5-10 hours)

The element which sets BolderLife apart from other festivals is the educational programming which seeks educators that are in alignment with the vision and mission of the festival to come share their vision, purpose and innovation with the community. We carefully selects individules who share a passion for life, education, and change.

is the connective person between educators/organizations and BLF

secures instructors/panels/educators/speakers/local organizations

manages/coordinates education programs at the event

For a list of the 2013 Educational Offerings please visit: http://www.bolderlifefestival.com/2013-educational-program/

For a list of our 2013 Community Partners please visit: http://www.bolderlifefestival.com/2013-educational-program/2013-call2action/

Managing Director (10-20 hours/onsite for whole festival)

The Managing Director would work directly with the Festival Artistic Director in overseeing the entire festival program for the 2014 event. This is basically a job for a Jack or Jill of all trades who loves organization and a position of leadership. Someone who is great at thinking on their toes and is not afraid to jump into areas where they have little experience. Great communication and team mentality a must. Ability to delegate and also do it yourself kind of person. Duties include but are not limited to:

Marketing Committee  (2-5 hours/week)

The Marketing Committee is what makes or breaks this fantastic event. The most famous person in the world could be doing a rock concert and no one would come if it wasn't marketed properly. We need creative, innovative, individual who aren't afraid to use social media.

Being Social
Local Flyer Distribution
Facebook/Twitter/LinkedIn/etc.
Making Phone Calls
During Festival Volunteers
Festival Administrative Volunteers
These volunteers will agree to assist with the majority of the festival, being on site every day or close to every day.
Front venue manager

– 1-2 people who are responsible for all assistant volunteers, answering any questions that arise from the volunteers or audience members, essentially a bridge between festival management and attendees.

Educational presentation manager

– One person responsible for hosting and managing educational talks and sessions, water for presenters, etc.
Event Assistant Volunteers

Assistant volunteers are responsible for general tasks and report to the administrative volunteers. You can come and help for one day or every day, it's up to you!
General admission ticket collectors

– We need help with collecting tickets before each film screening, theater play, educational talk, and opening galas and big events in the festival.

VIP ticket checkers

– VIP holders will need to check in before each screening with the VIP ticket checkers for their reserved seat. VIP ticket checkers also keep track of counts for no-shows so additional tickets can be sold to other attendees to fill the house.

Box Office

– We need responsible people who love spreadsheets and money.

Parties and gatherings volunteers

– We will need help setting up and tearing down tables and chairs and arranging food for the different parties and galas during the festival both at the screening center and outside.
What You Receive As A Volunteer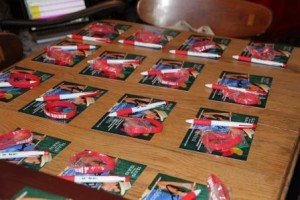 As a volunteer, for every shift you work 3-5 hours, you receive a ticket voucher for the program of your choice (excluding festival galas and VIP speakers). If you work 5 or more hours you receive a free festival t-shirt! If you work 10 or more hours you will recieve a festival gift bag. We also throw a volunteer party at the end of the event for all volunteers who were a part of making the festival happen.
Contact Us To Volunteer
If you are interested, please send us a message via the contact page and include your contact information and how you would like to help so we can coordinate with you before and during the festival.