2013 Program Schedule
Below is the 2013 Schedule-At-A-Glance where you can quickly view all of the events happening for this year's festival. The BolderLife team is incredibly proud to bring you this program, and we hope you enjoy it as much as we have in bringing it to you.
Exploring Life – Inspiring Change
The 2013 Festival is full of 36 International Films, 10 Educational Offerings, 6 Origional Theatre pieces, 1 origional Dance Show, 6 Local Musicians, and 6 Local Fine Artists. The festival will take place December 2nd through December 8th in Denver Colorado at the SIE Film Center. Please view our schedule-at-a-glance, as well as links to all programs below listed in chronological order.
Schedule At A Glance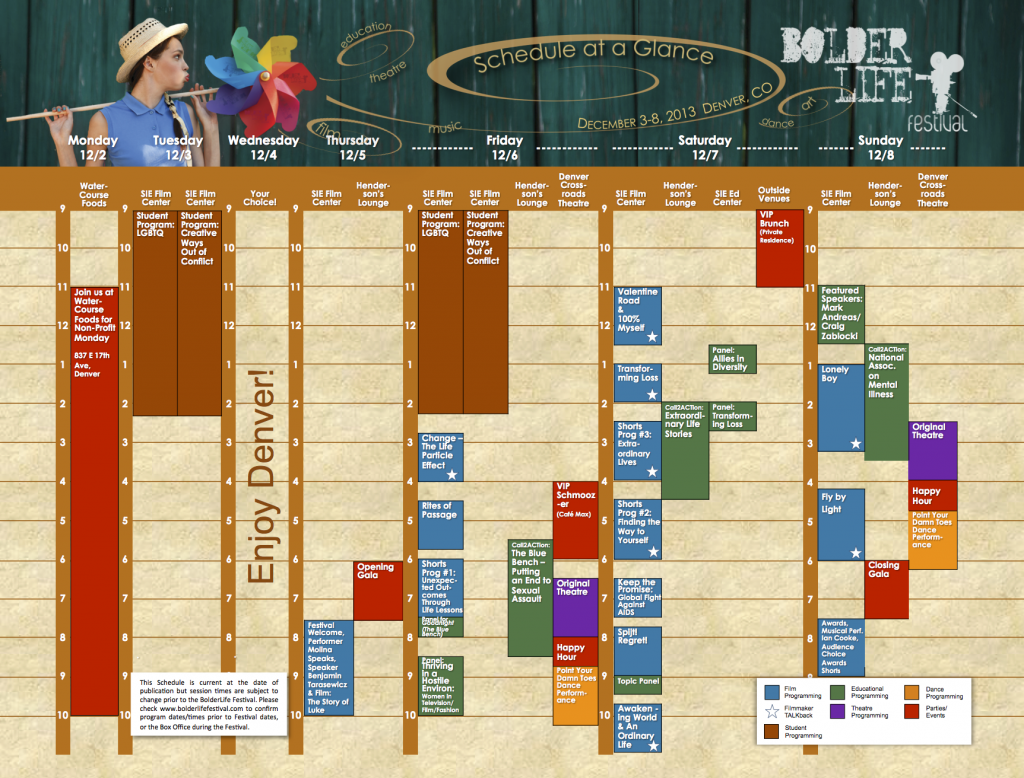 Monday December 2nd, 2013
Tuesday December 3rd, 2013
Thursday December 5th, 2013
Friday December 6th, 2013
Saturday December 7th, 2013
Sunday December 8th, 2013