Save the Date!
The BolderLife Festival Opening Gala begins
Thursday December 5th, 2013 at 6:00pm
Come explore with us – Check out our Program Schedule

---
Opening Gala
Experience the ultimate opening night event, sponsored by Suerte Tequila! Doors open at 6pm for red carpet, complimentary cocktails and food, live entertainment and mingling. The night's program starts off by a welcome from festival director Erin Kelly, followed by a spoken word piece by local hip-hopper Molina Speaks, a presentation by Benjamin Tarasewicz, a gifted speaker with high-functioning autism and our opening film, "The Story of Luke".
Additionally, attend BolderLife Watercourse Event. The event is Monday, December 2nd, 2013 between 11:00am-10:00pm and come any time to eat wonderful food, meet and mingle with the BolderLife staff, buy tickets to your favorite festival events, and pick up programs!
---
2013 Sponsors
Please visit our Sponsors page to see a full list of sponsors of the 2013 BolderLife Festival.
---
Festival Information
Whether you're a film-goer or a filmmaker, actor, dancer or lover of the arts, educator or student, here's all you need to know to enjoy and get the most out of your BolderLife Festival experience.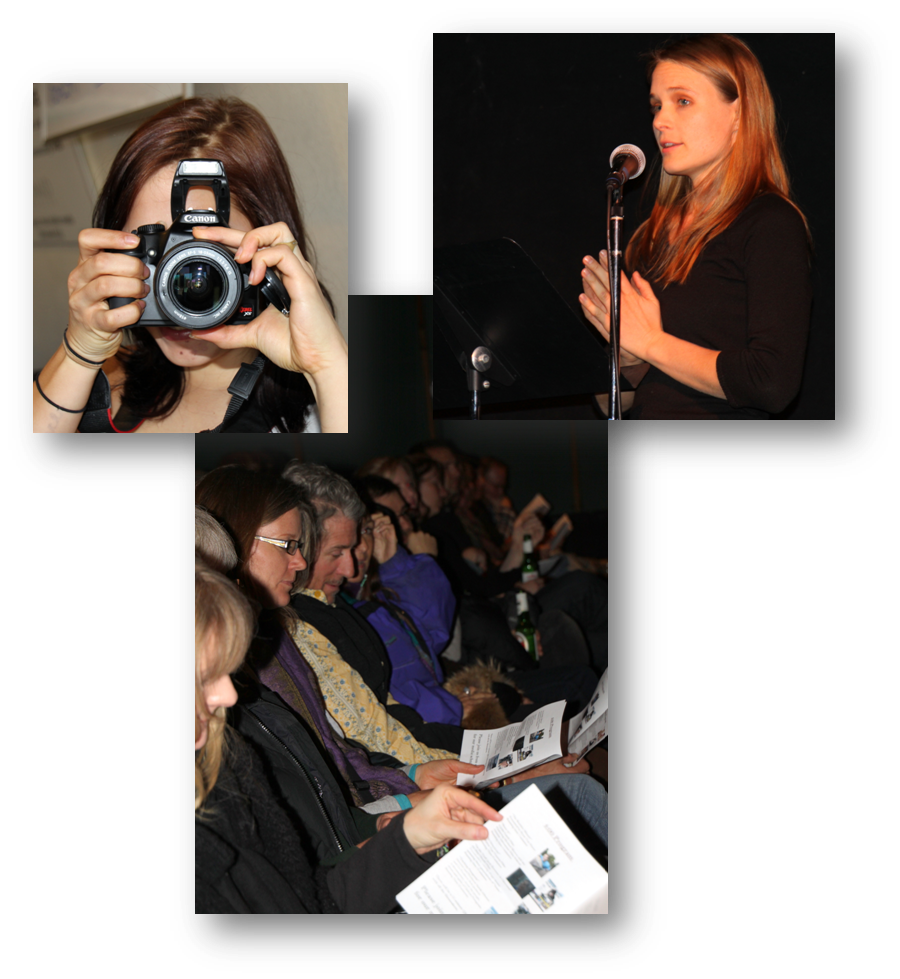 Why The BolderLife Festival?
We believe strongly in what we create and bring to the BolderLife Festival. Please read about the BolderLife vision for the world and mission of the festival to learn why it is we do what we do.
What are you passionate about? BolderLife has much to offer!
Visit our Tickets page for more information about our VIP pass or call the BolderLife Line at 303.818.4645.
Dates And Location
The Film Festival and the Theater and Dance Program are held at two different locations.
Film Festival
Dates: December 5-8, 2013 Location: SIE Film Center - 2510 E. Colfax Avenue Denver, CO 80206 View Larger Map
Theater and Dance Programs
Dates: December 2-6, 2013 Location: Denver Crossroads Theater - 2590 Washington St, Denver, CO 80205 View Larger Map
Schedule And Tickets
Our Program Schedule is now online, and you may purchase tickets through links on that page or browse the SIE Film Center website directly for our programs on December 5th-8th, 2013.
Hotels, Travel and Dining
Please visit our dedicated page for local area information about hotels, travel accommodations, and nearby dining.
Volunteering
Would you like to be a part of making the BolderLife Festival an amazing experience for all? We would love your help! We have many areas where we can use your help, and please visit our dedicated volunteering page to get more information about how to get involved.
Participate Remotely via Streaming
We at BolderLife want this festival to be bigger than a little community festival, and so we make select films and educational programs available for live stream viewing online. Please visit our streaming page to get more information and tune in immediately!
Contact Us
Do you have more questions about the festival that are not answered here? Do you want to share your experience with us? Please send us a message via the contact page and let us know what's on your mind.